Rukmani Devi Temple Dwarka is dedicated to Idol Rukmini and is located 2 kilometers from Dwarka City.
About Rukmini Devi Temple Dwarka
The Rukmini Devi Temple is devoted to Lord Krishna's adored wife, Devi Rukmini, an avatar of Goddess Lakshmi. Although the temple is estimated to be over 2500 years old, its domed mandapa and stepped sanctuary originate from the 12th century.
The temple's sanctum has a magnificent marble idol of Devi Rukmani holding Shanka, Chakra, Gada, and Padma in her four hands. This shrine is a masterpiece of architecture in and of itself. The magnificent paintings on the walls showing Rukmini and Krishna attract tourists.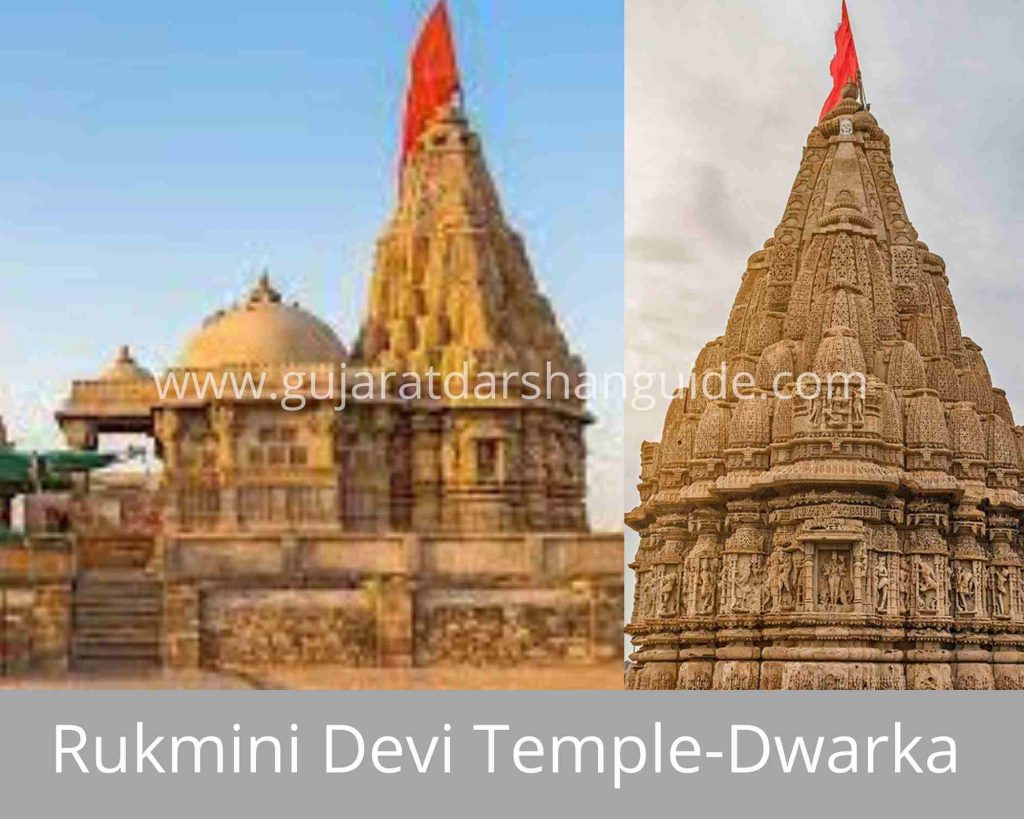 Rukmini Devi Temple History
An interesting legend surrounds the different addresses for the temple of Lord Krishna and his Queen, Rukmini. It is said that sage Durvasa requested Krishna and Rukmini to pull a chariot to take him to their house for a meal. On the way, when Rukmini asked for water to quench her thirst, Lord Krishna prodded the ground with his tow, and the River Ganges appeared. Rukmini quenched her thirst but forgot to ask the sage if he wanted a drink of water too. Durvasa felt insulted and cursed that she would live separately from her husband.
According to mythology, Lord Krishna and his consort invited Durvasha (Guru/Teacher of Lord Krishna) (goddess Rukmini). Durvasha, on the other hand, asked Lord Krishna and goddess Rukmini to pull his chariot, and during their journey, goddess Rukmini became thirsty. Lord Krishna pushed the earth with his toe to satisfy her thirst, creating a fountain of water. Goddess Rukmini had water without providing it to Durvasha, which angered him and punished goddess Rukmini to be separated from his beloved husband Lord Krishna. The goddess's idol is situated in the garbha graha of the main sanctuary.
Rukmini Devi Temple Timings
Timings:- 06:00 AM to 09:30 PM
Best time to visit At Rukmini Devi Temple
The best time to visit is between November and February.
Rukmini Devi Temple Entry Fee
No Entry Fee
Nearby Attractions Of Rukmini Devi Temple Dwarka
Gomti Ghat
Beyt Dwarka
Sudama Setu
Dwarka Accommodation
Click Here For Online Room Booking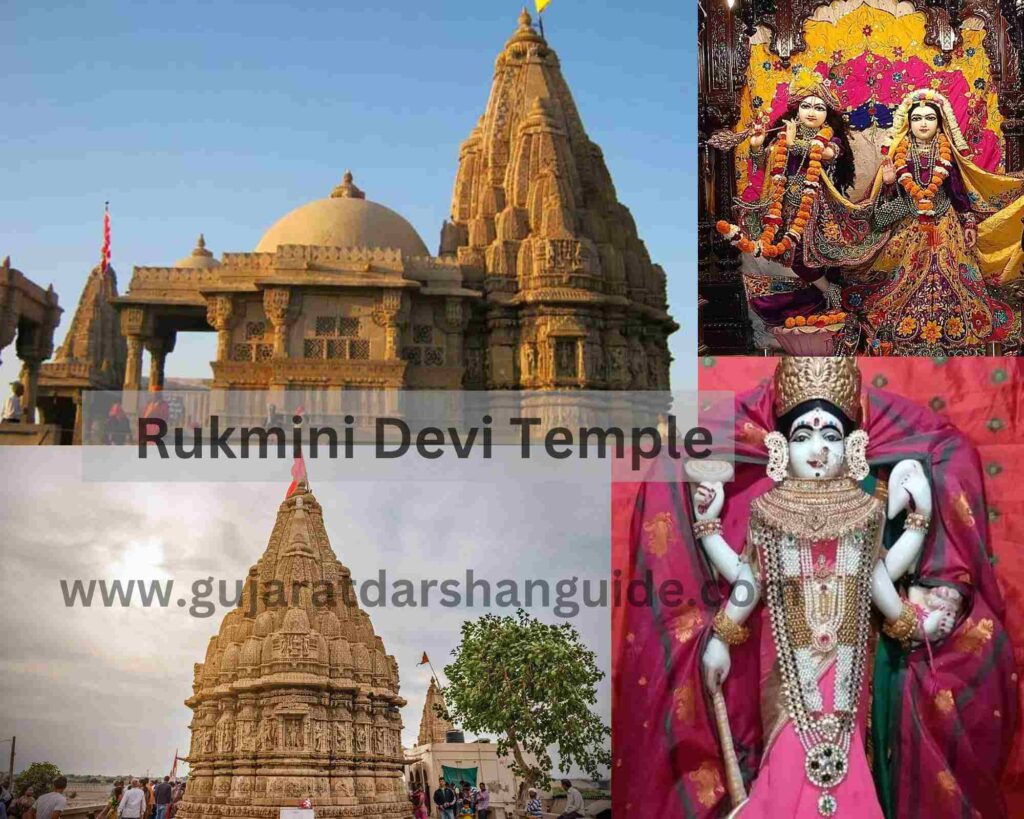 How To Reach Rukmini Devi Temple
By Bus
Dwarka is also well-connected by state-run buses.
By Air
The nearest airport, Jamnagar Airport, is 137 kilometers away.
By Rail
Dwarka Railway Station is the Nearest railway station.
By Road
Dwarka is well connected to many major cities, and there are several direct buses, taxis, and private vehicles that travel directly to the temple.
FAQ On Rukmini Devi Temple
Where is Rukmini Devi Temple?
Rukmini Devi Temple is located in Dwarka, Gujarat, India. It is around 3.5 kilometers from Dwarkadhish Temple.
Why do Krishna and Rukmini separate?
This was due to Sage Durvasa's curse. They had to live apart as a result of the curse.
Where To Stay In Dwarka?
To fit your preferences and budget, Dwarka offers a wide range of accommodation options.
Who gave a curse to Rukmini?
Durvasa rishi
Why Rukmini left Dwarka?
This was due to Sage Durvasa's curse. They had to live apart as a result of the curse.