The Rukmini Devi Temple is a temple in Dwarka, 2 kilometers away from Dwarka, Gujarat.
About Rukmini Devi Temple
The temple is said to be more than 2500 years old but it may have been reconstructed over time. The present temple is said to belong to the 12th century.  Dedicated to Rukmini, the chief consort of Lord Krishna, the temple bears rich carvings of gods and goddesses. The Garbha Griha or sanctum houses the main idol of Rukmini.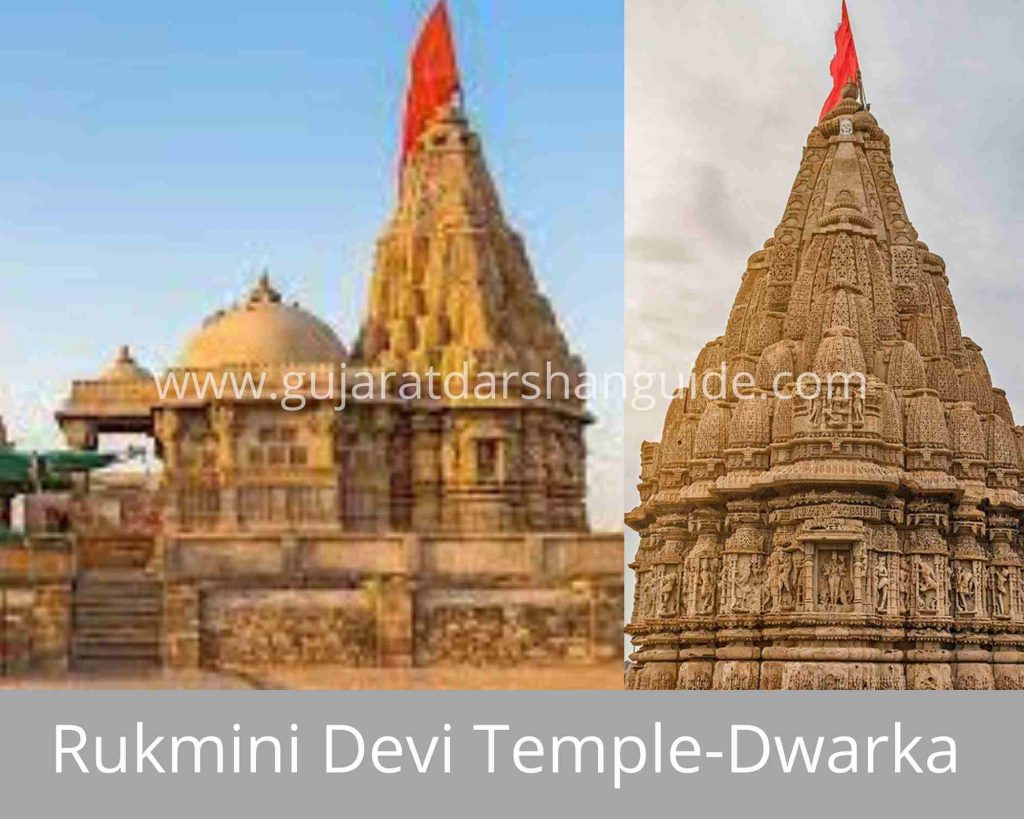 History Of Rukmini Devi Temple
An interesting legend surrounds the different addresses for the temple of Lord Krishna and his Queen, Rukmini. It is said that sage Durvasa requested Krishna and Rukmini to pull a chariot to take him to their house for a meal. On the way, when Rukmini asked for water to quench her thirst, Lord Krishna prodded the ground with his tow, and the River Ganges appeared. Rukmini quenched her thirst but forgot to ask the sage if he wanted a drink of water too. Durvasa felt insulted and cursed that she would live separately from her husband.
Timings Of Rukmini Devi Temple
6.00 AM to 9.30 PM
Best time to visit At Rukmini Devi Temple
The best time to visit is between November and February.
Other Places To See Near Rukmini Devi Temple
Dwarkadhish Temple
Gomti Ghat
Nageshvara Jyotirlinga Temple
Beyt Dwarka
Sudama Setu
Shivrajpur Beach
How To Reach Rukmini Devi Temple
Dwarka is also well connected by robust state-run buses.