Mandvi Beach is a fantastic tourist attraction and location. Mandvi is a town with a municipality in the Kutch district of Gujarat.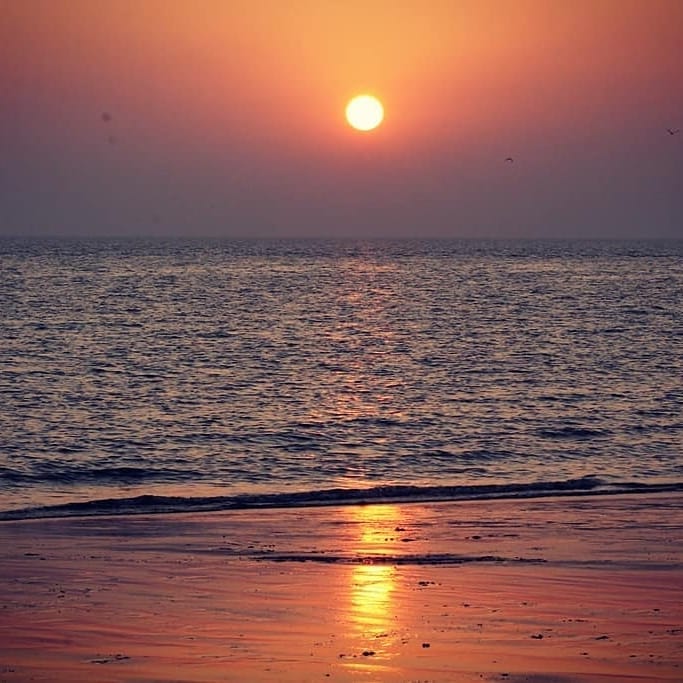 About Mandvi Beach
Mandvi was once a significant part of the region and a summer retreat for the Cutch State's Maharao (king). The old city was surrounded by a fort wall, the remains of which can still be seen. The city has a 400-year-old shipbuilding industry. Which is still operational, and wooden ships are being built.
Mandvi is a small town that attracts tourists from all over the world due to the exquisite Mandvi beach, which serves as the town's primary recreational and relaxation destination. Because of the strategic topography and rich history associated with the beach, Mandvi serves as an important seaport. As a tourist, you will be completely captivated by the white sand beach that gracefully welcomes the crashing waves as the Rukmavati river bids India farewell by dissolving in the mighty Gulf of Kutch.
The Mandvi beach is secluded and rarely crowded. It is a wonderful vacation destination for those who want to get away from the stresses of everyday life and enjoy nature at its best. It's a laid-back beach where you can hang a temporary cloth hammock from palm trees and watch spectacular sunsets turn the sky red.
Mandvi Beach History
In 1580, the Rao of Kutch State, Khengarji I, founded Mandvi.
The location of Mandvi Beach facilitates the presence of harbors and trade ports. This is why ship merchants made extensive use of the beach in the 18th century. According to various records, these merchants had nearly 400 fleets and received regular shipments from countries in the Middle East, Europe, and the Persian Gulf. Mandvi's state revenue was extraordinarily high due to the flourishing maritime trade, and it was said to be one of India's wealthiest regions.
Attraction Nearby Mandvi Beach
72 Jinalaya
Shyamji Krishna Varma Smarak
Rukmavati Bridge
Ship-Building industry
Mandvi Private Beach Entry Fee
If you want to enjoy the private beach then you can book a tent in Vijay Vilas palace.
Activities At Mandvi Beach
Natural walks/bird watching.
Beach Football/Volleyball facilities.
Camel and Horse rides.
Water sports such as skiing, surfing, etc.
Camping
Explore the Ship's Building Yards
Observe the Windmills
Mandvi Beach Timings
Timings:- 06:00 AM To 06:00 PM
Best Time To Visit Mandvi Beach
The temperature in Mandvi during the summer months of April and July ranges from 25 degrees Celsius minimum to 45 degrees Celsius maximum, while the temperature during the winter months of October and March ranges from 18 degrees Celsius to 25 degrees Celsius, making it an ideal time to enjoy water sports activities and thus the appropriate time to visit.
Mandvi Beach Camping
You are in for a treat if you intend to tent at Mandvi Beach. There are only 10 tents at this excellently located modest attraction on the side of Vijay Vilas Palace.
How To Reach Mandvi Beach
By Air – The nearest airport is Keshod around 144 km, which is connected to Mumbai with regular flights.
By Rail – Delwada railway station is situated around 10 km from Ahmedpur-Mandvi and connected to the Ahmedabad-Veraval line.
By Road – State transport buses and private luxury coaches connect Ahmedpur- Mandvi with various centers of Gujarat.