Laxmi Vilas Palace in Vadodara, Built by the Gaekwad family, a famous Maratha family, controlled the Baroda. The palace's main architect was named Major Charles Mant.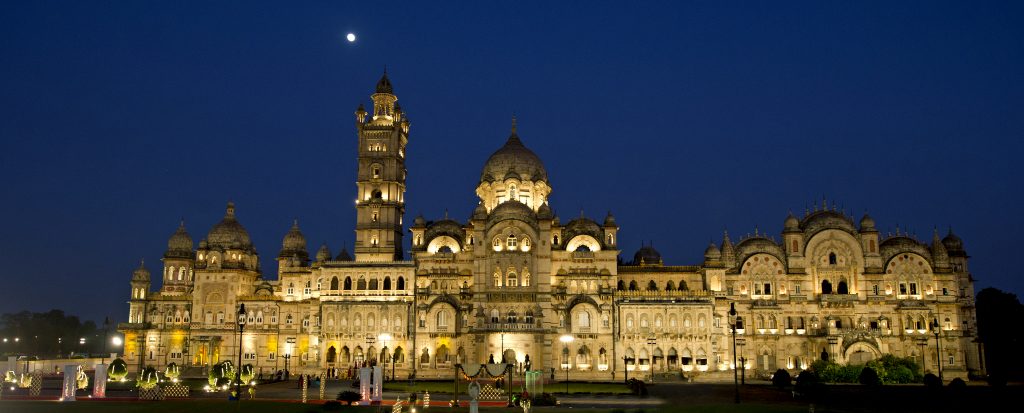 About Laxmi Vilas Palace Vadodara
Lakshmi Vilas Palace was styled on the Indo-Saracenic Revival architecture, built by Maharaja Sayajirao Gaekwad III in 1890 at a cost of ₹27,00,000.
The Palace compound is over 500 acres and houses a number of buildings, particularly the LVP Banquets & Conventions, Moti Bagh Palace, and the Maharaja Fateh Singh Museum building.
Laxmi Vilas Palace Vadodara Architecture
The Laxmi Vilas Palace complex includes a number of additional structures, such as the Maharaja Fateh Singh Museum building, Moti Baug Palace, and LVP Banquets and Conventions. Initially, the museum's edifice served as a school for Maharaja's children. Today, it houses a remarkable collection of Raja Ravi Verma paintings together with other artifacts collected from all around the world. Tickets come with a fantastic audio tour, a free beverage, and a snack.
Laxmi Vilas Palace Timings
Timings: 9:30 AM – 5:00 PM (Closed on Mondays and public holidays)
History Of Lakshmi Vilas Palace
Maharaja Sayajirao Gaekwad III, who ruled the Baroda State at the time, built the palace in 1890. Major Charles Mant was credited with designing the palace.
Laxmi Vilas Palace, a spectacular building, was built in 1890 and took close to twelve years to complete. It covers an area of around 700 acres and is still the residence of the Gaekwads, Vadodara's royal family. With domes, minarets, and arches, it is constructed in the Indo-Saracenic style, a fusion of Hindu, Gothic, and Mughal architectural features.
Ticket Price of Lakshmi Vilas Palace Vadodara
Museum Fees: INR 60
Lakshmi Vilas Palace Entry Fee
Palace Fees: INR 150
Best Time To Visit At Vadodara Lakshmi Vilas Palace
The best time to visit Gujarat's hot weather is from October to February.
How to Reach Lakshmi Vilas Palace Vadodara
The palace is located on Nehru Road which makes it accessible and easy to reach via cabs and auto-rickshaws. The mode of transport is easily available from every part of the city.