Shoolpaneshwar Wildlife Sanctuary is a protected area in Gujarat state, located in the western Satpura Range south of the Narmada River and is 607.7 km2 large. its borders are shared by Madhya Pradesh and Maharashtra.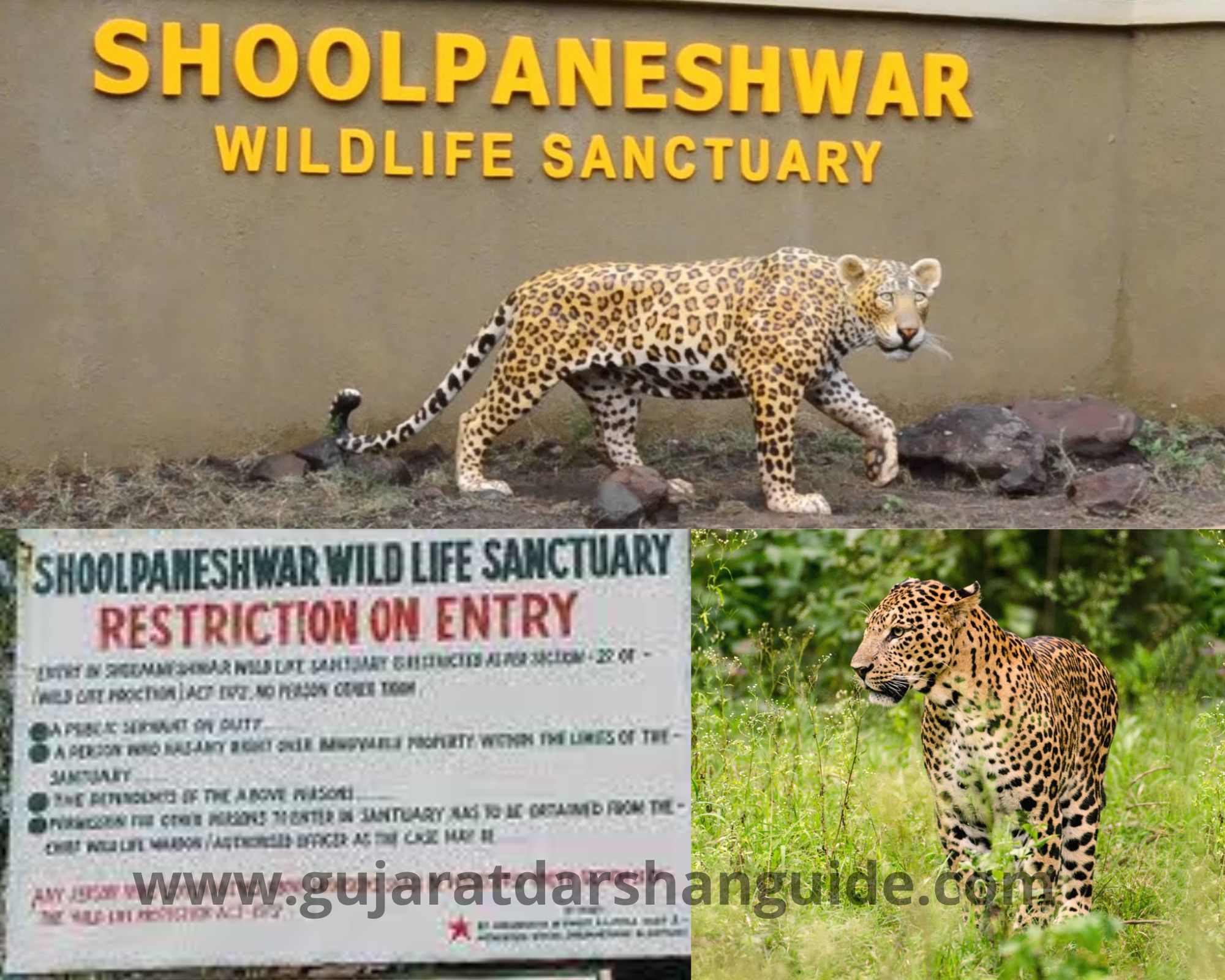 About Shoolpaneshwar Wildlife Sanctuary
It contains a mix of dry deciduous forest and riverine forest, as well as a few pockets of moist teak forest, agricultural fields, and two water reservoirs.
Rajpipla hills are the dominant feature of the landscape. The tallest peak in this area is Dhanmal. The slope is generally westward. The sanctuary's huge, undulating landscape is covered with dense, all-pervasive vegetation, a thick canopy, deep valleys, ominous cliffs, gentle streams, and waterfalls. These are all located in the Satpuran and Vindhyan mountains.
Shoolpaneshwar Wildlife Sanctuary History
In 1982, the sanctuary was first designated as a protected area. The "Dumkhal Sanctuary" was a 150.87 sq. km. region set aside particularly to safeguard sloth bears. The sanctuary's territory increased to 607.70 sq km between 1987 and 1989 because of the addition of more land designated for conservation. Then, it adopted the name "Shoolpaneshwar Sanctuary."
The sanctuary gets its name "Shoolpaneshwar" from a historical Lord Shiva temple that once existed on the banks of the Narmada. The Sardar Sarovar Reservoir has submerged the temple. A new Shoolpaneshwar temple, however, has since been built near Rajpipla. The term "Shoolpaneshwar" refers to Lord Shiva, who is depicted holding a "Shool" or "Trishul" in his hand, i.e. a 'Pani'.
Shoolpaneshwar Wildlife Sanctuary Timings
Timings:- 07:00 AM To 09:00 PM
Flora and Fauna At Shoolpaneshwar Wildlife Sanctuary
Flora:
Shoolpaneshwar Wild Life Sanctuary has 575 species of flowering plants. There are vast patches of bamboo. It is a deciduous forest with semi-evergreen trees.
Fauna:
Many types of animals like sloth bear, leopard, rhesus macaque, chausinga, barking deer, pangolin, herpetofauna, and birds including Alexandrian parakeet are found here
Animals:
A massive variety of animals can be spotted in the wildlife sanctuary. Some of these include the sloth bear, Indian civet cat, rhesus macaque, leopard, common mongoose, pangolin, flying squirrel, chital, Indian porcupine, barking deer, four-horned antelope, tortoise, etc.
The sanctuary boasts of being home to one of the fastest species of leopard. Muntjac or the barking deer is also a primal attraction of the sanctuary.
Birds
Alexandrian parakeet, red jungle fowl, shikhara, sparrow hawk, gray hornbill, sparrow hawk, crested serpent eagle, grey jungle fowls, great-horned owl, grey hornbill, etc.
Reptiles
The sanctuary is dotted with different species of snakes, pythons, and lizards.
Shoolpaneshwar Wildlife Sanctuary Entry Fee
No Entry Fee
Best Time to Visit At Shoolpaneshwar Wildlife Sanctuary
The best to visit this location is November to March because of the cold, pleasant weather.
Shoolpaneshwar Wildlife Sanctuary Ticket Price
You can buy a ticket at that place.
Other Attraction Of Shoolpaneshwar Wildlife Sanctuary:
Shoolpaneshwar temple at Rajpipla
Rupgadh Fort
Ninai Waterfall
Sardar Sarovar dam
Interpretation Centre at Kevadia
Wadia Palace at Rajpipla
Zarwani waterfall
Shoolpaneshwar Wildlife Sanctuary Contact Number
Contact Number:- 079-2397-7200
How to Reach Shoolpaneshwar Wildlife Sanctuary:
By Road
The wildlife sanctuary is easily reachable by road. The closest bus stop, at Ankleshwar, is 60 kilometers away.
By Train
The 80 km away railway trail is in Baruch, and it's there.
By Air
Baroda airport is the nearest airport which is well connected.