Ganpati Temple in Ganpatpura is an ancient Lord Ganesh temple. Ganpati Temple is also known as Koth Ganesh Mandir in Ganapatpura.
Every year, hundreds of thousands of devotees visit this popular temple. Every Sankat Chaturthi, the temple is packed with visitors.
The temple was fully renovated with new facilities such as a large courtyard, dining hall, guest room, dedicated rituals – Puja Vidhi area, Prasad – Laddu, parking, and so on.
Ganpatpura Koth Ganesh Mandir History
A farmer discovered a Murti of Lord Ganesh with a crown on His head, golden anklets, and kundals in His ears in the bushes and shrubs of Hathel, near Ganpatpura, nearly a thousand years ago.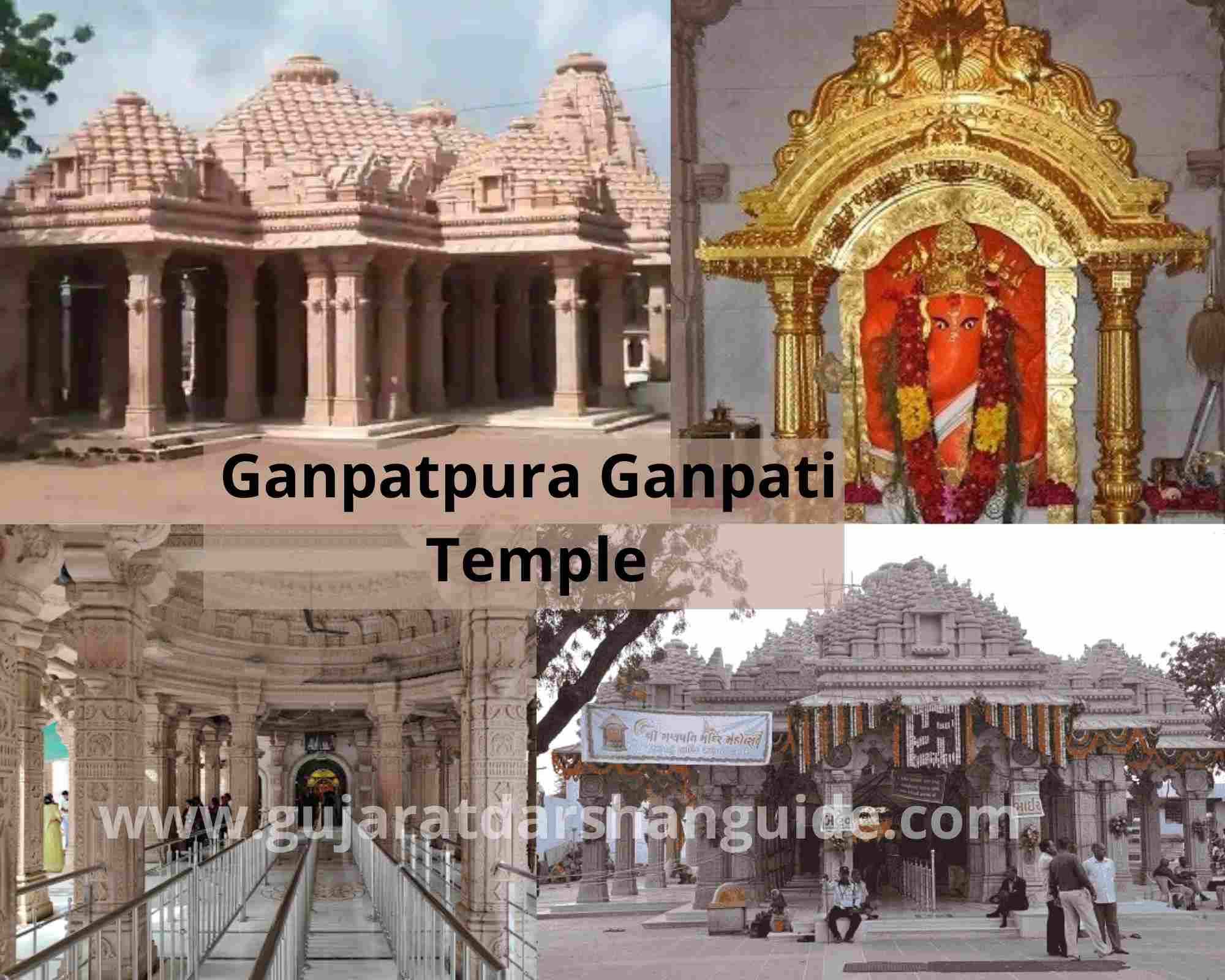 When the Murti of Lord Ganesh was discovered, there was a dispute between the people of Koth, Rojka, and Vankutas villages over who would take the Murti. After some deliberation, it was decided to place the Murti in a cart without an ox and allow it to travel on its own. The cart miraculously moved without an ox and came to a halt at Ganpatpura. Thus began the Ganpatpura pilgrimage.
Ganpatpura Ganpati Temple Timings
05:30 AM to 08:30 PM
Ganpati Temple Pujas and Aartis
05:30 AM Morning Aarti
Places To Visit Near Ganpatpura Ganpati Temple
Arnej But Bhavani Temple
Dholera
Ganpati Temple Ganpatpura Contact Number
Contact Number:- +91 93740 03049
Ganpatpura Koth Ganesh Mandir Address
Ganpati Mandir,
Ganpatipura (Koth),
Vaya Koth – 382240
Ta. Dholka, Dist. Ahmedabad
How To Reach Ganpati Temple Ganpatpura
By Rail
Ahmedabad Railway Station is 64 km from the temple.
By Air
Ahmedabad Airport is 75 km from the temple.
By Road
Ahmedabad is well connected by all state buses.
Ahmedabad To Ganpatpura Distance:- 65 KM
Dholera To Ganpatpura Distance:- 50 KM