Trimandir Adalaj (also known as Dada Bhagwan Temple) is a trimandir located 20 kilometers from Ahmedabad on the Ahmedabad-Kalol highway.
Trimandir Dada Bhagvan Temple History
The Trimandir's founder is Gnani Purush Dada Bhagwan (November 8, 1908 – January 2, 1988). He was affectionately referred to as Param Pujya Dadashri and was born Ambalal Muljibhai Patel. During his lifetime, Dadashri attracted a large following as followers from all over the world came to learn the meaning of moksha, the release of the soul from the cycle of birth and death.
Dada Bhagwan Temple Architecture
The temple complex has a total area of 40,175 square feet, while the temple podium has a total area of 20,895 square feet. A lush, green garden with benches surrounds the entire complex, with a beautiful fountain in the center. The Satsang Hall is 31,861 square feet and on the temple's ground floor.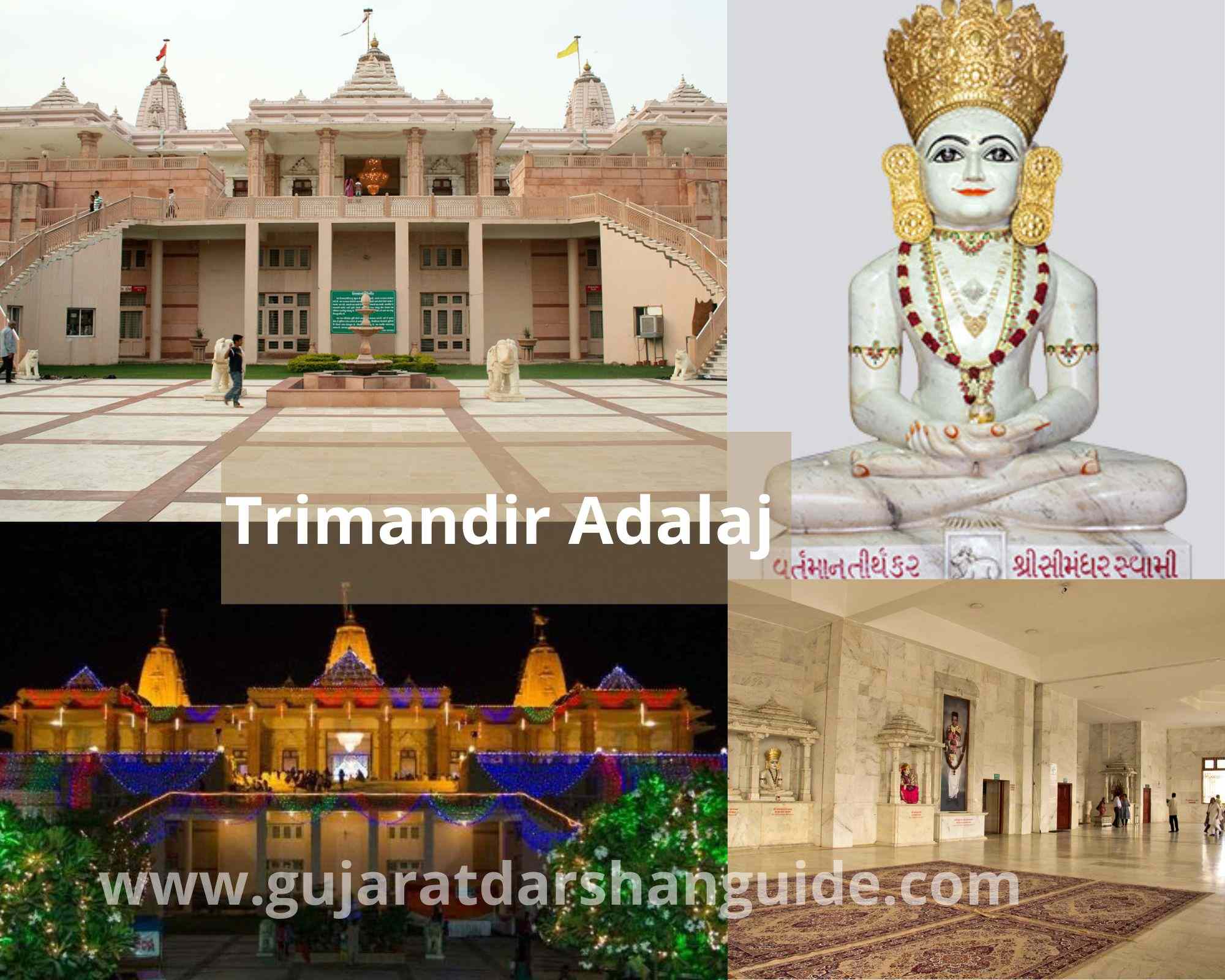 The temple also has an informative museum and a mini-theatre dedicated to Gnani Purush Param Pujya Dada Bhagwan, the vision of whom the Trimandir was built. His goal was to eliminate religious differences and to return religions to the seat of the Soul. One way His idea is being realized is through the construction of a non-sectarian temple. The museum receives approximately 3,00,000 visitors per year, and the mini-theatre hosts about 9,400 show in Gujarati, Hindi, and English, with a total audience of 2,22,000 people.
Dada Bhagwan Trimandir Ahmedabad Timings
Timings:- 05.30 AM To 09.30 PM
Entry Fee Of Dada Bhagwan Trimandir Ahmedabad
No Entry Fee
Dada Bhagwan TriMandir Adalaj Contact Number
Contact Number:- 07939830100,9327010101
Adalaj Trimandir Stay Facilities
Dormitory and Stop N' Stay guest house
Amba Suites
Trimandir Dada Bhagwan Dining Facilities
Unodari Bhavan (Temple Dining Hall)
Amba Refreshment
Samrasi
Fifty-Eight Sixty Eight
How To Reach TriMandir Adalaj
By Road
Gandhinagar is 12 kilometers away and has good transportation connections through the government.
By Train
The Gandhinagar railway station has excellent connections to other major cities.
By Air
Ahmedabad's international airport is Sardar Vallabhbhai Patel.