Barda Wildlife Sanctuary is around 15 kilometers west of Porbandar and 100 km west of Gir Forest National Park.
About Barda Wildlife Sanctuary
Barda was owned by the princely areas of Ranavav (Porbandar) and Jamnagar. As a result, locals still refer to it as Rana Barda and Jam Barda. Though the area has been established as a Sanctuary and the settlement was completed in 1979, formal notice has yet to be received. The Sanctuary is shared between Jamnagar and Porbandar districts.
Barda Wildlife Sanctuary Timings
Timings:- 10:00 AM to 06:00 PM
Best Time to Visit Barda Wildlife Sanctuary
The months of October and December are best for visiting this sanctuary. The weather is cool and pleasant during this time.
Barda Wildlife Sanctuary Ticket Prices
Ticket Prices:- RS 50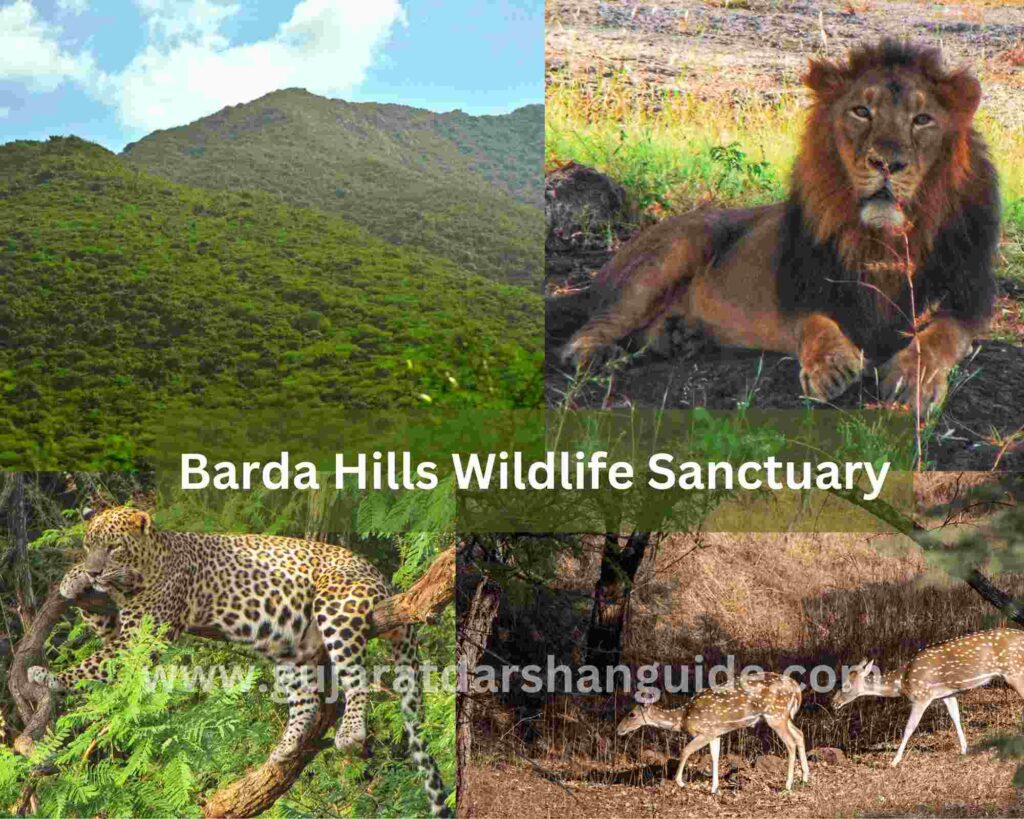 Flora and Fauna At Barda Wildlife Sanctuary
Flora
There are a variety of rare and endangered animals here, including reptiles to mammals. As a result of the Indian government's initiative to protect Asiatic Lions, this sanctuary was constructed.
Spotted Deer, Chinkara, Crocodile, Sambar, Hyena, Chameleon, Wolf, Crested Hawk-Eagle, and eagle with spots are all found here.
Fauna
It has around 650 plant species, including Babul, Gorad, Babul, Rayan, Bamboo, Ber, Dhav, Jamun, Dhudhlo, Amli, and others.
Nearby Places Of Barda Wildlife Sanctuary
Porbandar Bird Sanctuary
Kirti Mandir at Porbandar- Birthplace of Mahatma Gandhi
Bharat Mandir at Porbandar
Barda Wildlife Sanctuary Contact Number
Contact Number:- 0286 2242551
How To Reach Barda Wildlife Sanctuary
Barda Hills Wildlife Sanctuary is around 92 kilometers from Rajkot in Jamnagar. As a result, it is well-connected by road, rail, and air.
By Rail- The nearest train station is in Porbandar, which is 20 km from the sanctuary.
Via Air- The nearest airport is in Porbandar (20 kilometers away).
By Road- The area is well-connected by road, and the nearest bus station is located in Ranavav (8 kilometers away).