Sudama Mandir is a major travel destination cum holy shrine in Gujarat. It is located in the city of Porbandar and is dedicated to Sudama Ji. He was a dear friend to Lord Krishna and led a life in poverty. Upon visiting him in Dwarika, he was treated like a royal and was blessed with the riches of life.
The temple has been built to commemorate the friendship between Lord Krishna and his trusted friend, Sudama.
About Sudama Temple Porbandar
Sudama Mandir is a famous temple of Lord Krishna's childhood friend, Sudama Ji. This temple was constructed between 1902 and 1907. It was erected in the Hindu style of architecture and holds beautiful carvings and other floral patterns. The interiors of Sudama Mandir display the paintings and illustrations of Lord Krishna with Sudama.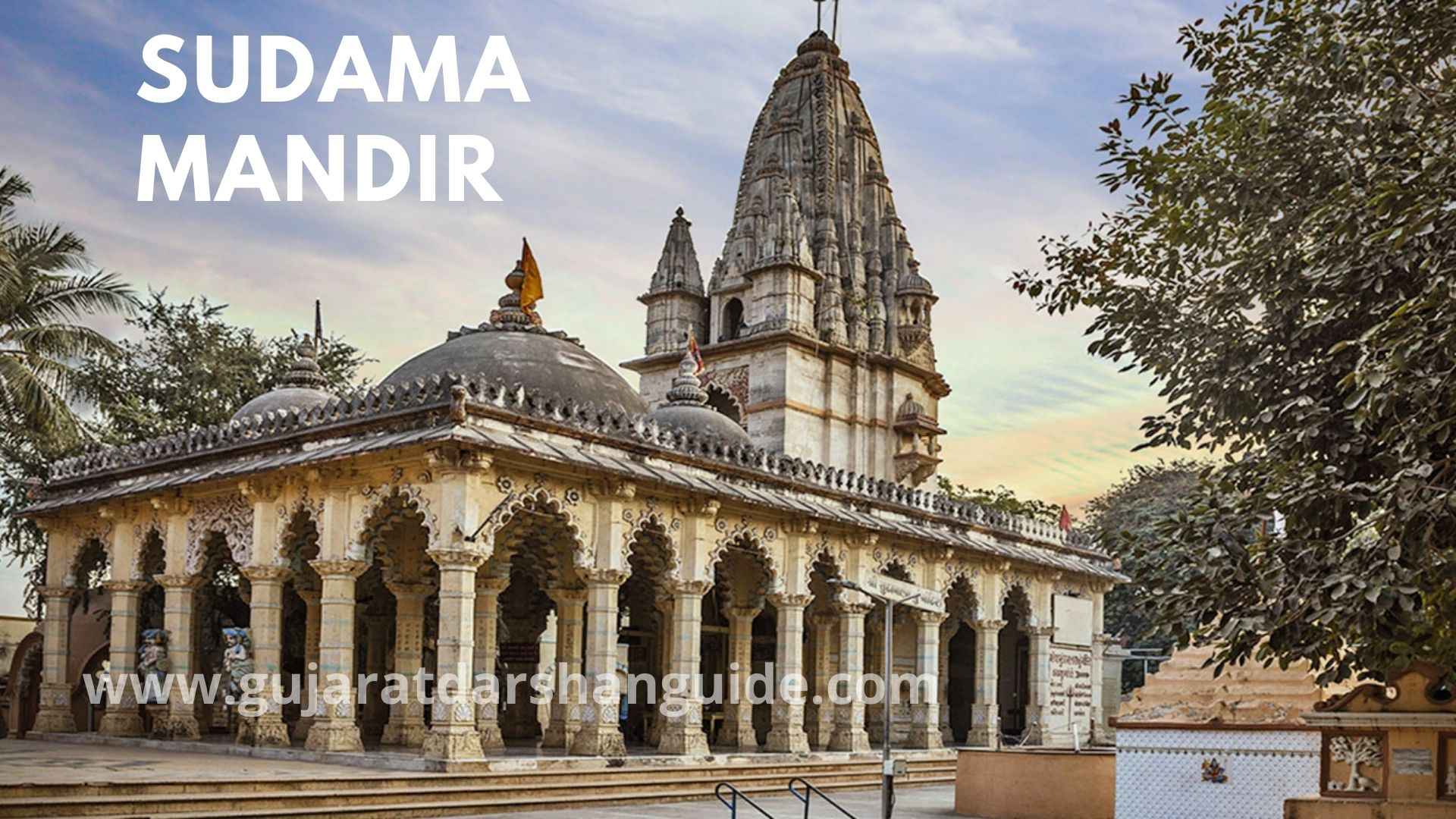 This temple also narrates the famous incident of Lord Krishna blessing him with all the riches of life just because he offered him a share of beaten rice. The share of beaten rice was the same share that was stolen by Sudama Ji during their school days.
Sudama Temple History
The Sudama temple was built between 1902 to 1907. It also has another monument in the green complex, which has been constructed in the memory of Shri Ram Devji Jethwa, the ruler of the Jethwa Dynasty. The Jethwa dynasty ruled this region between the 8th and 20th centuries.
Sudama Temple Porbandar Darshan Timings
7 AM to 7 PM
Sudama Temple Porbandar Entry Fee
No Entry Fee
Best time to visit At Sudama Mandir Porbandar
The Best Time To Visit is between November and February.
Nearby Attraction of Sudama Mandir Porbandar
Kirti Mandir – Porbandar
Shree Hari Mandir Temple
Bharat Temple – Porbandar
Bhutnath Mahadev Temple – Porbandar
How To Reach Sudama Mandir Porbandar
By Road
The city also has ample state and private bus services from major connections in the state.
By Train
The city has a railway station from major connections in the state.
By Air
Porbandar has a domestic airport that has reasonable connectivity to cities in India.