Surat Castle is also known as the 'Old Fort'. It was built by the Gujarat Sultanate on the basis of Ferozkhan Tughlaq of Delhi Sultanate. The main purpose of this fort was to safeguard against the Portuguese. Now, it is one of the most popular historical monuments in the city.
Surat Castle is the best tourist place in surat.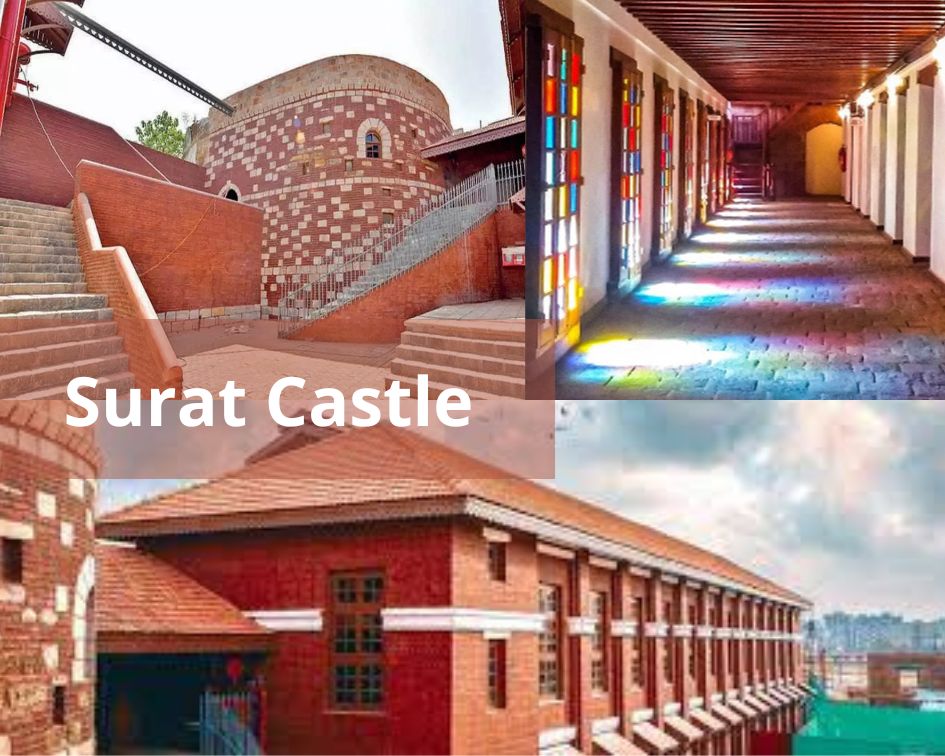 Its breath-taking architecture displays a host of paintings and other artifacts dating back to the British era.
Surat Castle History
The Ahmedabad king Sultan Mahmood-III (1538-1554), who was very much annoyed by these frequent destructions of Surat, ordered the building of a very strong castle and entrusted the work to Safi Agha, a Turkish soldier who had been ennobled with the title of Khudawand Khan.
Surat Castle Timings
Timings:- 10:00 am – 6:00 pm
Surat Castle Entry Fee
No Entry Fee
How To Reach Surat Castle
By Air
The nearest Air Port is Surat is about 13 Kms.
By Train
The nearest Railway Station is Surat about 3 Kms
By Road
It's within the City and 3 Kms from the Surat Central Bus Stand.
Q and A Of Surat Castle
Who built Surat Castle?
Between 1540 and 1546, Sultan Mahmud III had this castle built with extra strength for protection against Portuguese raids.
What is the old name of Surat?
Surat, previously known as Suryapur, is a city in the Indian state of Gujarat. Surat – the modern port city of today boasts a great historical and cultural heritage.