Bhalka Teerth is located in the Prabhas Patan near Veraval in Saurashtra on the western coast of Gujarat.
About Bhalka Teerth
Bhalka Teerth is one of the most magnificent temples in Somnath city. The temple at Bhalka Teerth is known as Mahaprabhuji's Bethak, and a tulsi tree has been planted in Lord Krishna's honor. Inside the shrine is an unusual idol of Shri Krishna in a semi-reclining position. The temple also contains a beautiful tribhangi idol of Lord Krishna playing his flute.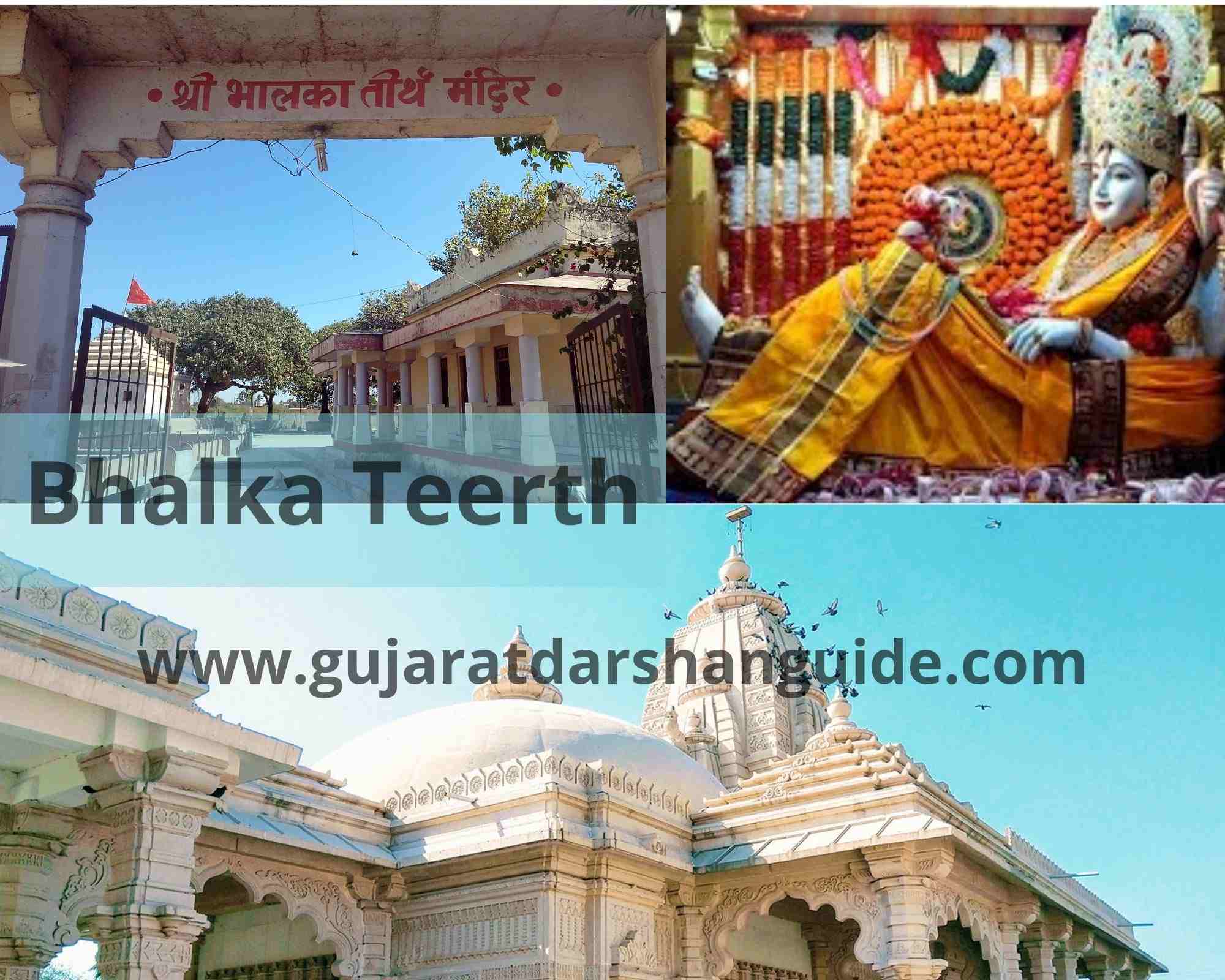 One of the 12 holy Jyotirlingas of Lord Shiva is in Jyotirlinga here in Somnath.
Bhalka Teerth History
The temple commemorates the episode when a poacher, Jara, mistakenly hit the Lord with his arrow, thinking it was a deer. The Lord left for his heavenly abode after this episode, but not before walking 4km from here to Shri Goloknathdham Tirth. In the 9th century AD, Shri Vallabhacharya gave discourses on Shrimad Bhagavat Gita here for 9 full days.
When Did Krishna Die
It is believed that Krishna lived between 3227 BCE to 3102 BCE according to historians and based on interpretation of facts in the Puranas. A paper presented by noted scholars and astronomers of the Somnath Trust of Gujarat fixes the date of death of Krishna as 18, February, 3102 BC. At that time the age of Krishna was 125 years and seven months.
Bhalka Teerth Timings
Timing:- 6:00 AM – 9:00 PM
Bhalka Teerth Entry Free
No Cost
Best time to visit at Bhalka Teerth
The best time to visit is between November to February and during Janmashtami.
Accommodation in Somnath
https://booking.somnath.org/GuestHouse/
CONTACT NUMBER FOR GUESTHOUSE BOOKING IN SOMNATH
Phone No :
Central Booking Office +91-2876-231212
Lilavati Guest House: +91-2876-233033
Maheshwari G.House:+91-2876-233130
Sagar Darshan G.H. : +91-2876-233533
How To Reach At Bhalka Teerth
By Road
The temple lies 80km from Junagadh, 275km from Bhavnagar, and 125km from Porbandar. The capital city of Gujarat, Ahmedabad is just 405km away from Somnath.
By Train
Somnath is the nearest railway station and is well connected to other major towns in Gujarat and India.
By Air
Porbandar Airport is 125kms and Rajkot airport is 195kms away.