Sundarvan is a smaller zoo that provides entertaining glimpses into nature through performances and other events.
The mini-zoo, established in 1978 by renowned ornithologist Salim Ali, derives the majority of its revenue from admission fees and other nature and wildlife awareness programs.
Birds, animals, and reptiles all live there. It also contains an aquarium and a butterfly park among the rich flora of different tree species.
Sundarvan Ahmedabad Timings
Timings:- 09:00 AM to 07:00 PM
Monday Closed
Entry Fees Of Sundarvan Ahmedabad
| Category | Charges (Rs.) |
| --- | --- |
| School Children under 12 years of age | Rs 15 |
| School Teachers and Assistants | Rs 20 |
| Students above 12 years of age | Rs 20 |
| Children under 12 years of age | Rs 20 |
| Above 12 years of age and Adults | Rs 30 |
Sundarvan Ahmedabad Address
Sundarvan,
A Nature Discovery Centre Near ISRO,
S. M. Road, Jodhpur Tekra,
Ahmedabad 380 015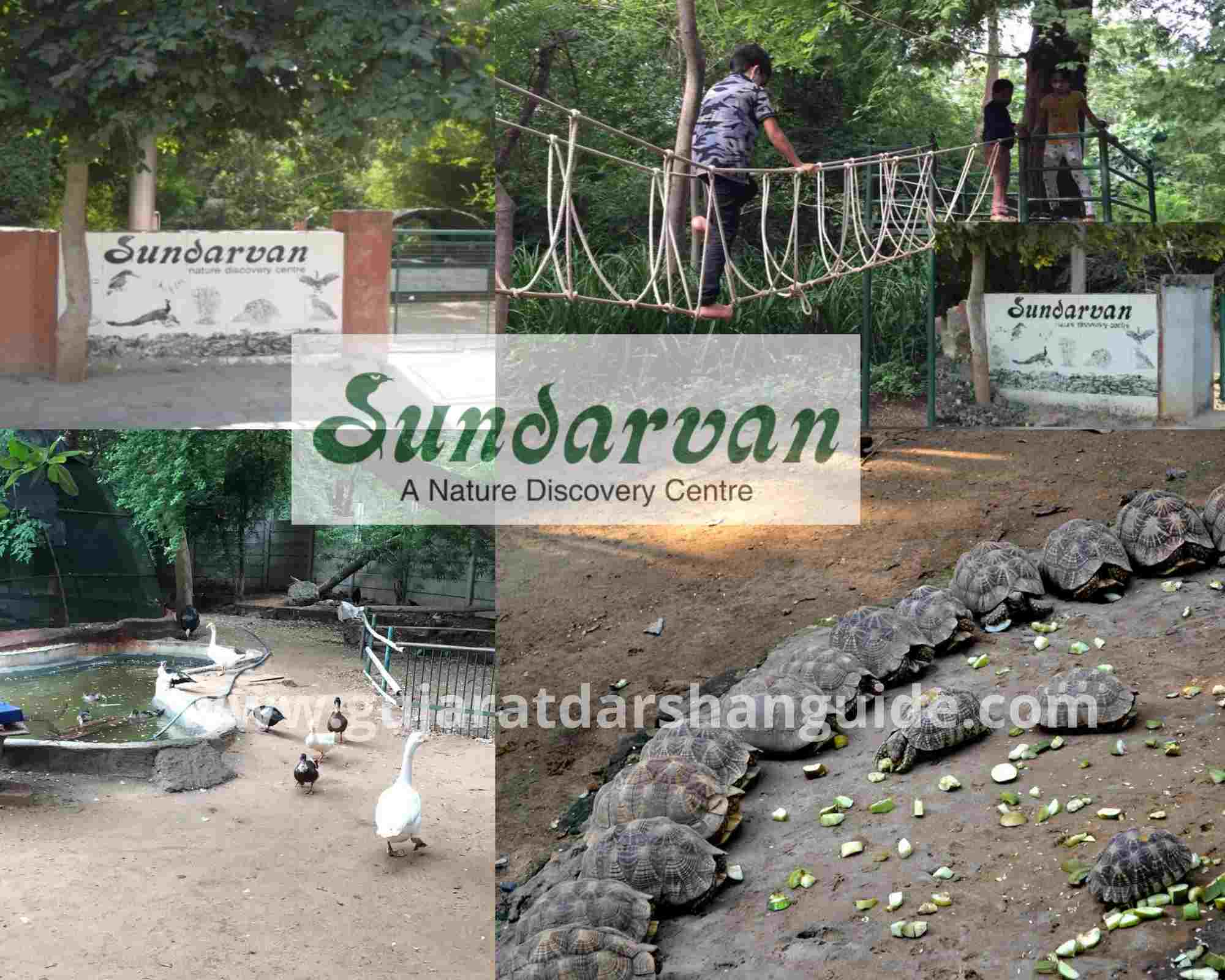 Nature Walk At Sundarvan Ahmedabad
Sundarvan's nature trail walk teaches you about various tree, plant, and bird species, as well as various types of animal enclosures and their inhabitants.
Sundarvan Adventure Park
Sundarvan's Adventure Park has a wide range of activities and elements, including rope climbing, obstacle course, Burma bridge crossing, Commando Bridge, and so on. They are typically used for recreation. Adventure Park provides a new, one-of-a-kind shared experience that allows families and friends to create memories. There are a few health benefits to visiting an adventure park, such as calorie burnout, stress relief, mood refreshment, and a casual workout.
How To Reach Sundarvan Ahmedabad
Ahmedabad is well connected by all the state highways.
Sundarvan Ahmedabad Contact Number
Contact Number:-
079 2692 3148
079 2692 1838
+91 94087 52601