Ahmedabad's first fully automated robotic cafe is located near Vastrapur Lake. It was inaugurated on 15, February 2022 by Nitin Patel.
About Robotic Cafe Vastrapur Ahmedabad
This Robotic Cafe was created by engineer Akash Gajjar and his friends. 70 engineering students set up a robotic cafe.
This cafe was created with a unique concept. From the outside, it appears to be similar to Common Cafe. However, as soon as you enter the robotics lab, you will notice a difference. Customers visiting this cafe have been given special attention to ensure that they do not come into contact with any kind of virus, dirt, or food test.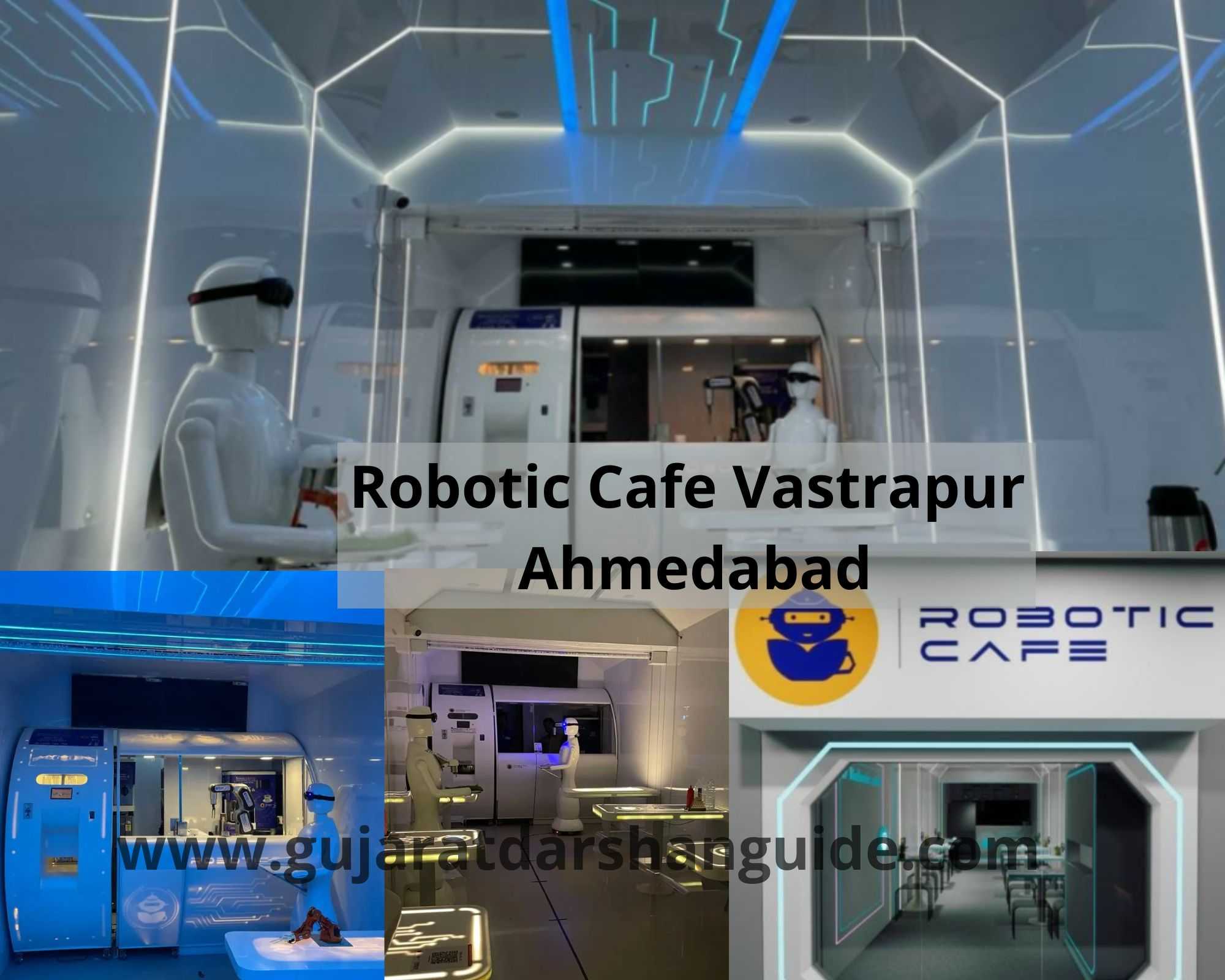 Such cafes can be found in Japan, New Zealand, and Australia. Tea, coffee, juice, panipuri, and bhelpuri are served by robots. A cafe for the robot and all of its luxuries cost approximately 50 lakhs.
This cafe is completely automated by robots.
Ahmedabad Robotic Cafe Menu
Tea
Coffee
Ice Cream
Nachos
Robo PaniPuri
Milkshake
Sandwich
Pasta
Bhel
Maggie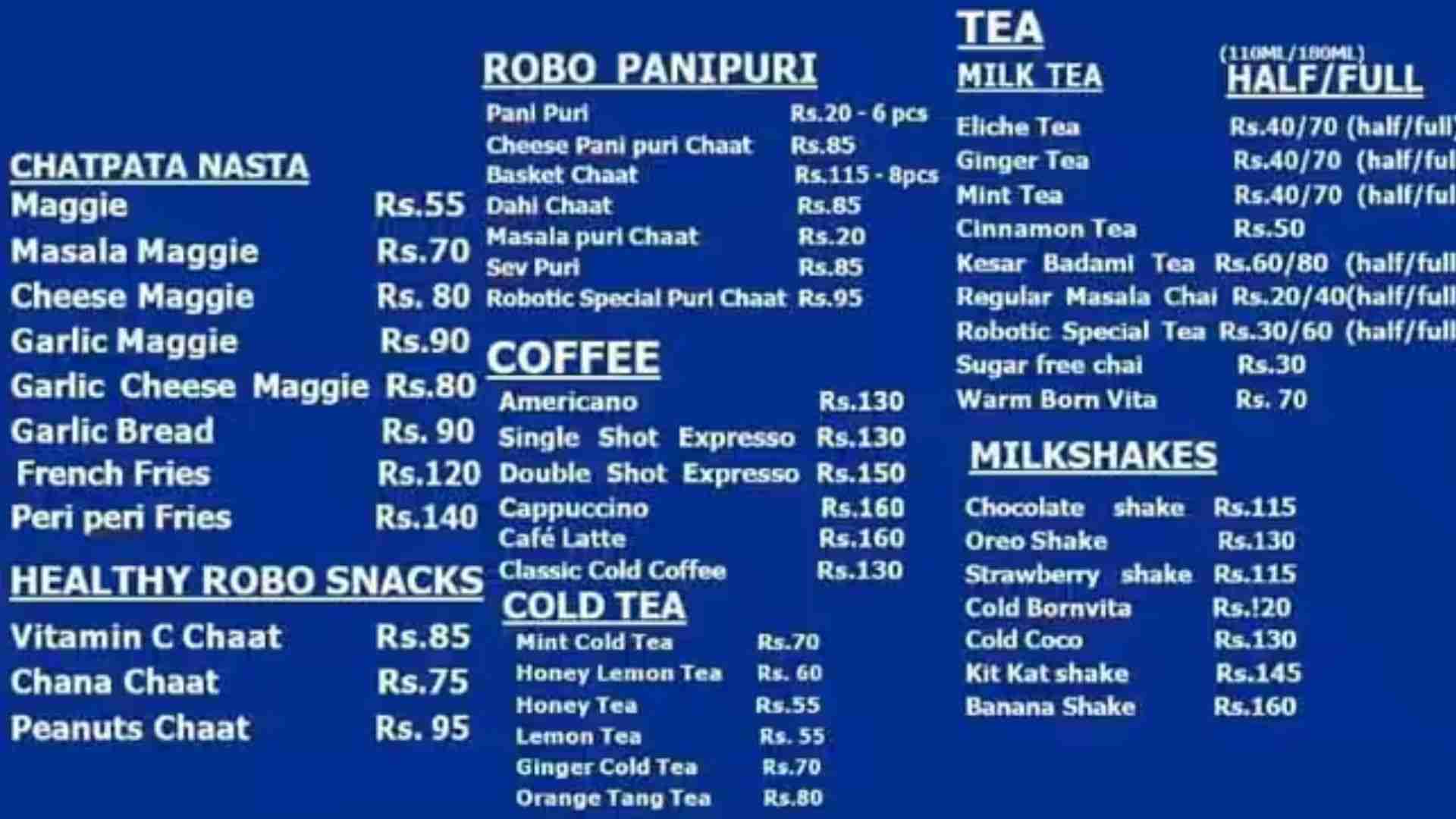 Robotic Cafe Vastrapur Entry Fee
Free
Types of Robots in Robotic Cafe Vastrapur
Display Robots
Serving Robots
Tea Robots
PaniPuri Machine
Samosa Puff Machine
Bhelpuri Robots
How To Order At Vastrapur Robotic Cafe
First, you must purchase a card and add money to it in the robotic cafe.
Next, proceed to the desired counter. Scan the QR code to order online or swipe the card. Decide on a table number, an item, and an order.
Wait at your table while your order is prepared.
When your order is complete, the robot will serve you (for certain items). You must go to the counter to order Panipuri.
Robotic Cafe Ahmedabad Contact Number
Contact Number:- +918141339178, +917698207128
Ahmedabad Robotic Cafe Address
Ground Floor, 10 Himalaya Arcade, Nehru Park, Near Vastrapur Lake, Vastrapur, Ahmedabad.
How To Reach Robotic Cafe Vastrapur
By Road
Ahmedabad is well connected by road.
By Rail
Kalupur Railway Station is the nearest Railway Station from Robotic Cafe.
By Air
Sardar Patel international airport is the nearest airport.