Hare Krishna Mandir is a well-known tourist attraction in Ahmedabad. Since its dedication in April 2015, the temple has served as a symbol of spirituality and service to humanity.
About Hare Krishna Temple Bhadaj
The temple is open all year and is famous for its meticulous worship and vibrant festivals. The temple's presiding Deities are the most enchanting, Sri Sri Radha Madhav. Their beauty captivates every visitor's heart and transports him to a world of divine bliss. The Deities, the divinely charged ambiance, and the serene location away from the hustle and bustle of city life combine to make Hare Krishna Mandir "the place" to seek true spiritual happiness. The temple is equipped with all the necessary amenities to make the experience more wholesome and fulfilling.
Hare Krishna Temple Bhadaj History
Hare Krishna Mandir began its journey in 2008, with a modest beginning in a rented bungalow in Ahmedabad's Thaltej neighborhood. It is now a brilliantly shining symbol of spirituality, devotion, and culture. Let us peer through time's windows, witnessing the glorious journey of Hare Krishna Mandir, Bhadaj's transcendental evolution.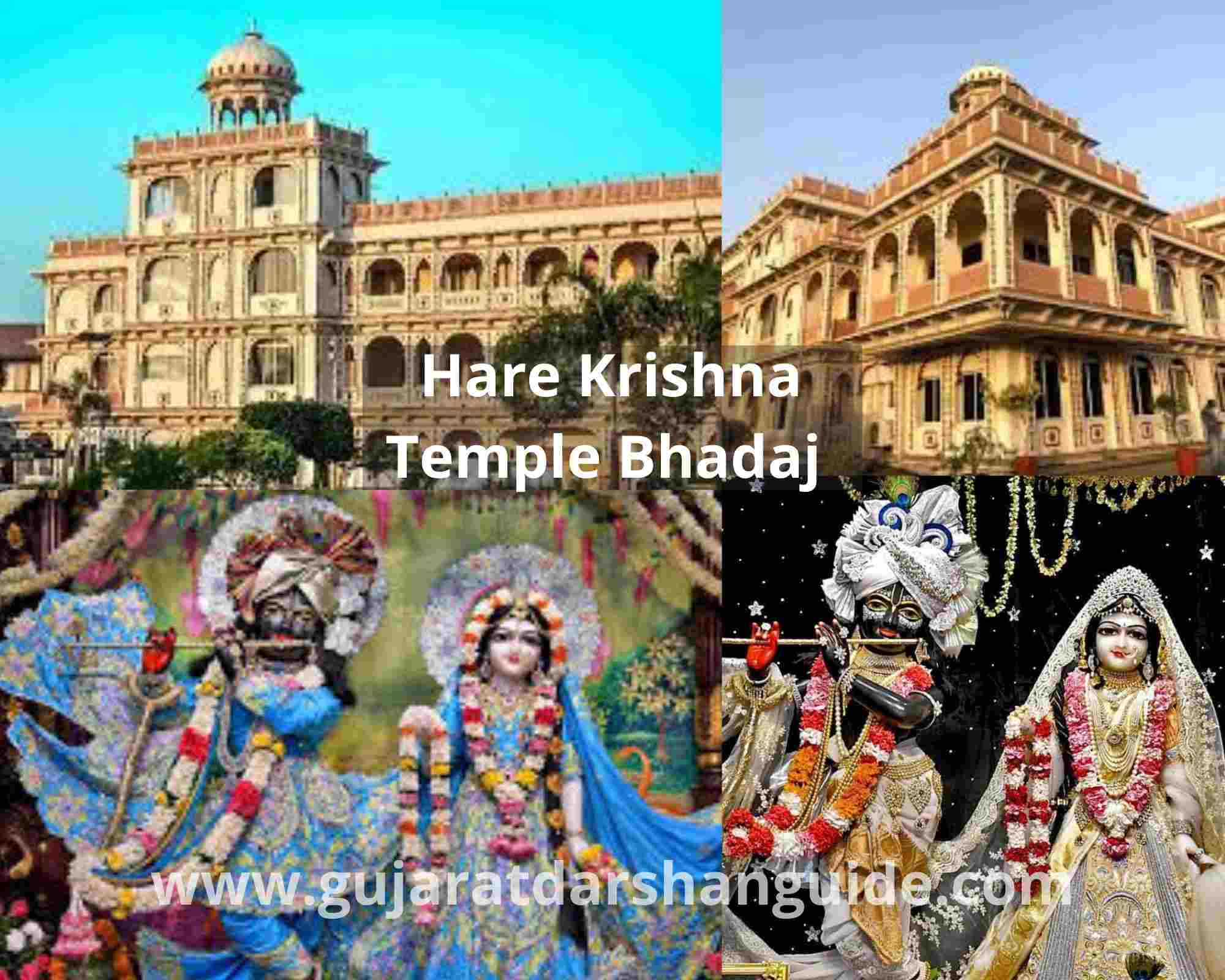 Bhadaj Hare Krishna Temple Timings
Morning Timings:- 04.00 AM – 01:00 PM
Evening Timings:- 04.00 PM – 08.30 PM
Arti Timings:-
MANGALA AARTI: 5 AM
DHUP AARTI: 4.30 PM
SANDHYA AARTI: 7 PM
SHAYANA AARTI: 8 PM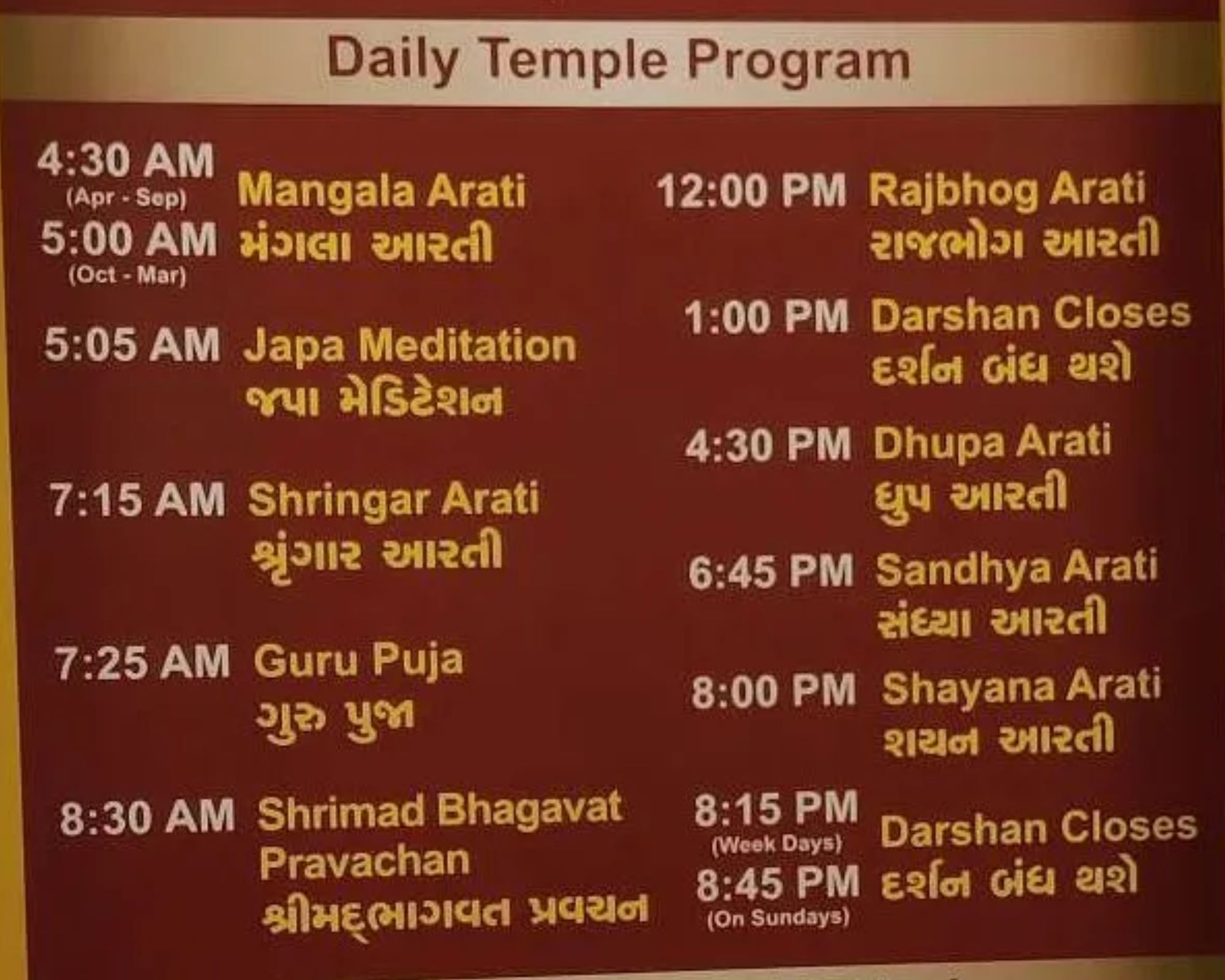 Entry Fee Of Hare Krishna Mandir Ahmedabad
No Entry Fee
Hare Krishna Mandir Ahmedabad Address
Address:- Hare Krishna Movement Ahmedabad, Opp. Ahmedabad Dental College, Santej Village, Kalol, Gandhinagar, Gujarat – 382721
Email:- [email protected]
Official Website:- https://harekrishnamandir.org
Hare Krishna Temple Ahmedabad Contact Number
Contact Number:- +91 92280 23235
How To Reach Hare Krishna Temple Bhadaj
By Road
Hare Krishna Mandir is located on Ahmedabad's western outskirts and is easily accessible by road.
By Rail
Kalupur Railway Station is the nearest railway station to the temple.
By Air
Sardar Patel International Airport is the nearest airport to the Hare Krishna temple.