Rampara Wildlife Sanctuary is a wildlife sanctuary in the Rajkot district of Gujarat, India. The sanctuary is around 15 square kilometers in area and is recognized by its mountainous areas, dry deciduous trees, and grasslands.
About Rampara Wildlife Sanctuary
Rampara Wildlife Sanctuary is a spreading acre of land near Rajkot, Gujarat, having rich wildlife in terms of both animal and plant life.
The sanctuary is near the Machchhu River, which is supplied by two streams: Pat a gala Vonklo and Vaghrigalo Vonklo. The sanctuary also includes a watch tower that provides a better view of the entire area.
Rampara Wildlife Sanctuary History
It was declared a sanctuary in 1988 and includes parts of hills surrounding the borders of the dry plains, which are densely forested with shrubs and wild grasses. This sanctuary had been established as a 'Reserve Forest' much earlier, in 1983. Previous to this, in 1975, the sanctuary served as a shooting reserve and was part of the princely state of Wankaner, popularly known as Central Gujarat.
Ticket Price Of Rampara Wildlife Sanctuary
Ticket Price:- Rs. 20 for Adults, Rs. 10 for children, Rs. 50 for Foreigners
Rampara Wildlife Sanctuary Timings
Timings:- 07:00 AM To 07:00 PM
Flora And Fauna At Rampara Wildlife Sanctuary
A sanctuary is an essential place for the conservation of around 280 plant species, over 130 bird species, more than 22 mammal species, an equal number of bird species, and many reptiles.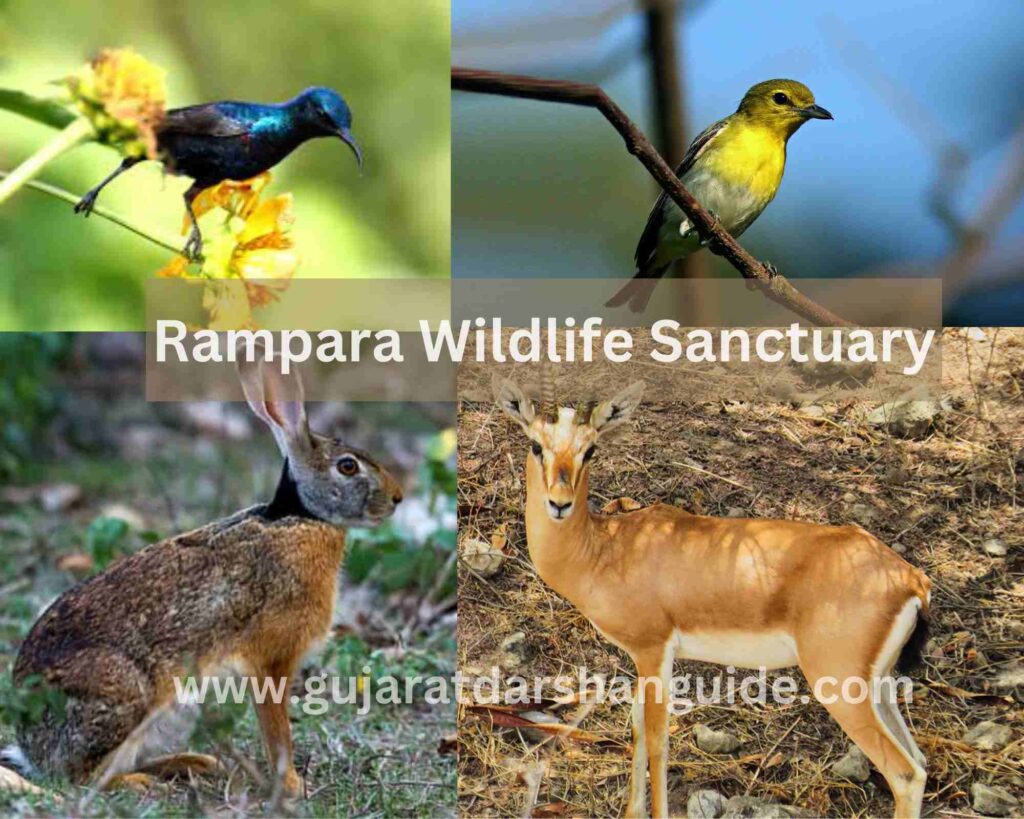 There are several common birds, including partridge, common peafowl, sandgrouse, ring dove, large grey babbler, purple sunbird, yellow-throated sparrow, etc.
The Rampara Wildlife Sanctuary in Rajkot is famous for housing an entire species of mammoth antelopes known as Indian Blue Bulls, also known as 'Nilgai'. Other animals that live in this sanctuary include wolves, jackals, hyenas, common foxes, and blue bulls, as well as more than 130 species of birds.
Rampara Wildlife Sanctuary Entry Fee
No Entry Fee
Best Time To Visit Rampara Wildlife Sanctuary
Monsoon and Winter is the best time to visit the Sanctuary. Even though the weather conditions are excellent for travelers during the monsoon season, it is strongly advised to take the necessary precautions to ensure a comfortable holiday with your family. Winter is also an excellent time to watch wild creatures and birds up close and personal. The months of October to March are perfect for visiting Rampara Wildlife Sanctuary near Rajkot.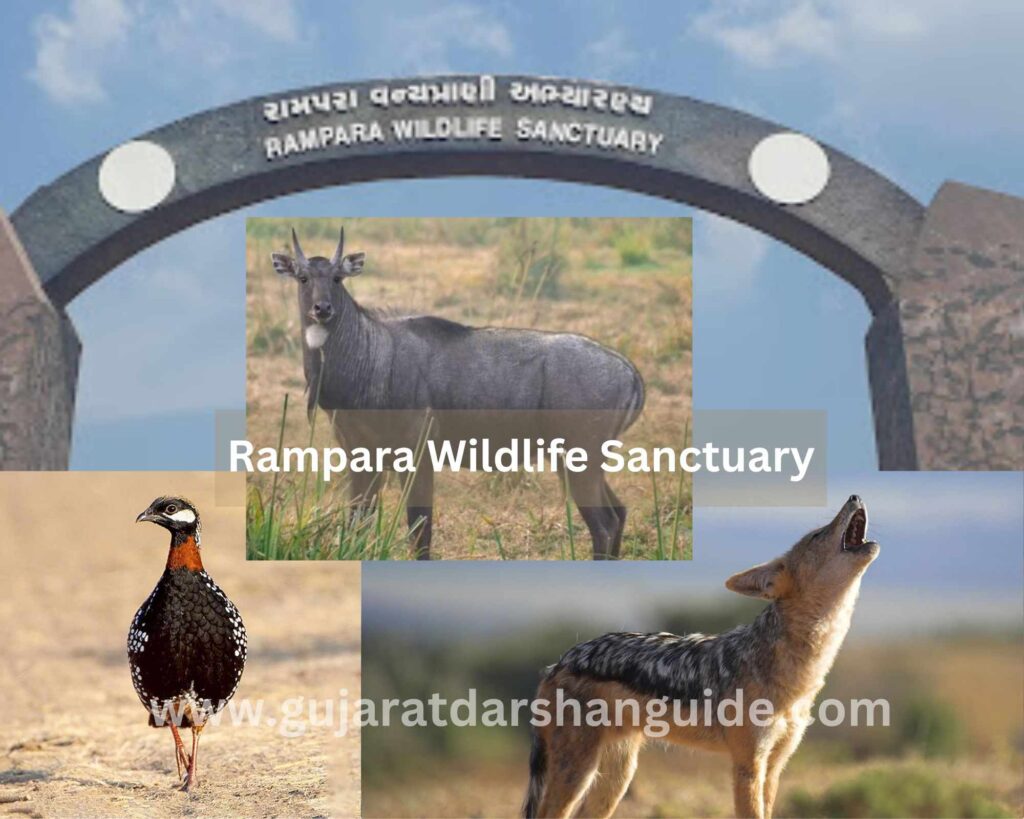 Rampara Wildlife Sanctuary Contact Number
Contact Number:- 08320737113
How To Reach Rampara Wildlife Sanctuary
By Air
Rajkot Airport is the Nearest Airport(around 56 km) to Rampara Wildlife Sanctuary.
By Road
Rajkot is well connected to all other major cities.
By Train
Rajkot Railway Station is the nearest railway station.