Khijadiya is a bird sanctuary located at Khijadiya Village in the Jamnagar district of Gujarat. Situated off the coast of Kutch, it is one of the famous bird sanctuaries in Gujarat, and among the must include places in Jamnagar sightseeing packages.
Khijadiya Bird Sanctuary History
Just before India gained Independence, a check dam was built to store the Ruparel River's waters before it entered the sea. It inadvertently collected fresh water from the rain and saltwater of the sea, giving birth to this unique landscape. The region was declared a sanctuary in 1981.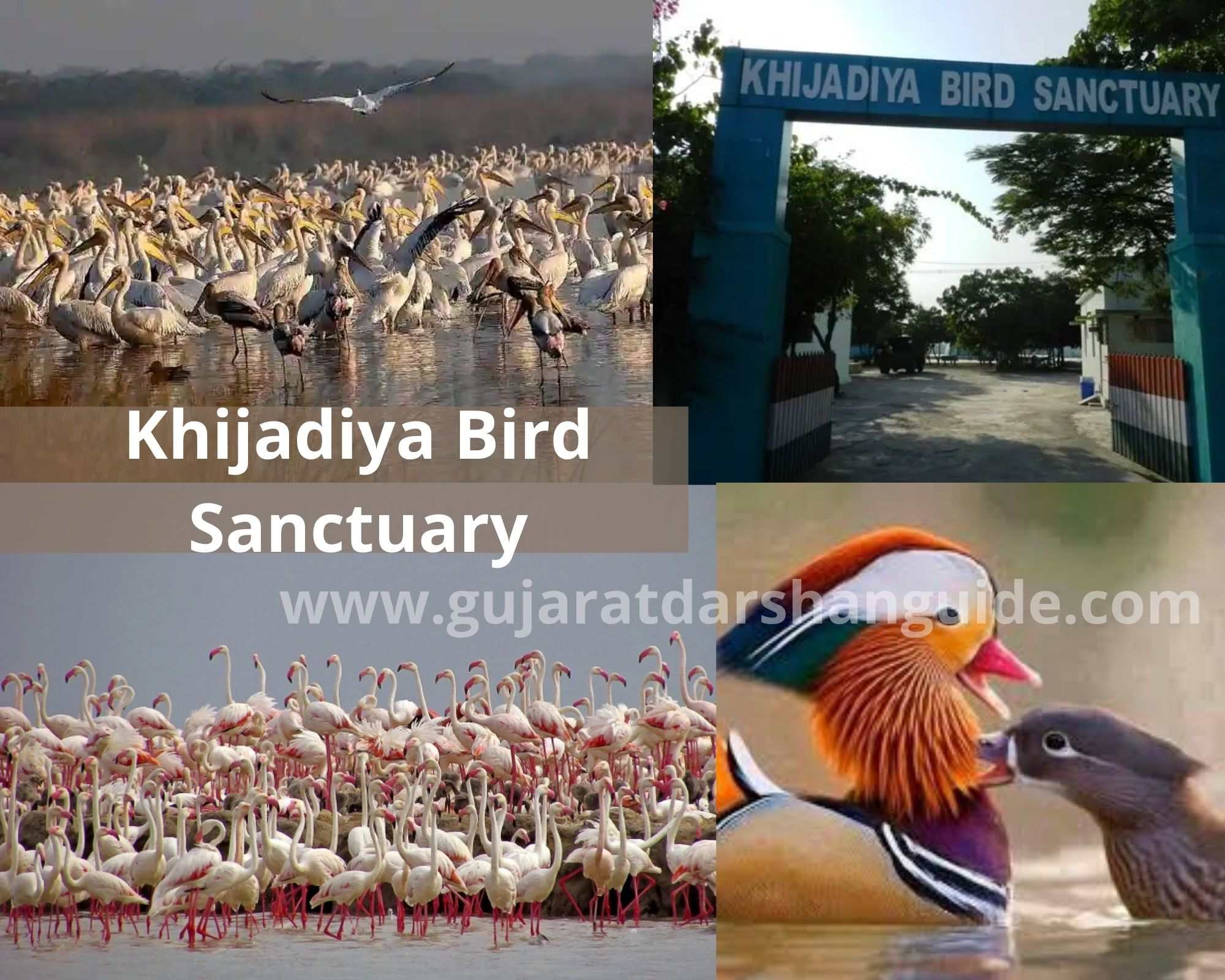 On world wetlands day,2022(2nd February) Khijadiya has been listed in the Wetlands of the International Importance by the Ramsar Convention, an international treaty for the conversion and sustainable use of wetlands.
Khijadiya Bird Sanctuary Timings
Timings: 06.30 AM – 06:00 PM
Entry Fee Of Khijadiya Bird Sanctuary
Rs. 40 for Indians & USD 10 for Foreigners, Rs. 200 for Camera
Khijadiya Bird Sanctuary Ticket Price
Car & Jeep (up to 6 persons): Rs.400 for Indians & USD 40 for Foreigners
Matador Car, Station Wagon, (4up to 15 Persons): Rs.1000 for Indians & USD 100 for Foreigners
Heavy Motor Vehicles-Bus (4up to 60 Persons): Rs.3500 for Indians & USD 350 for Foreigners
Best Time To Visit At Khijadiya Bird Sanctuary
It's best visited between October and March and in the early morning or at sunset.
Flora and Fauna At Khijadiya Bird Sanctuary
Flora
Emergent aquatic vegetation includes Typha ungustata, Scripus sp., Cyperus sp., and Saccharum spontaneum. Underwater plants include Hydrilla verticellat, vallisnaria spiralis and najas minor, and some important tree species like – gando baval, deshi baval, piloo, etc.
Fauna
Pelicans, spoonbill, Indian skimmer, great crested grebe, little grebe, purple moorhen, ducks, coots, cormorants, herons, egrets, storks, ibises, gulls, terns, jacanas, darter, flamingoes, etc. and many raptors.
Jackal, jungle cat, blue bull, mongoose, etc.
Khijadiya Bird Sanctuary Address
Address: Deputy Conservator of Forests,
Marine National Park, Van Sankul,
Nr. Nagnath Road, Jamnagar-360001, Gujarat.
Phone(O) : 0288 2679357
Khijadiya Bird Sanctuary Contact Number
Contact Number:- 078741 27507
Tel: 0288 2679357
How to Reach Khijadiya Bird Sanctuary
Jamnagar To Khijadiya Bird Sanctuary Distance
Khijadiya bird sanctuary is 15 Km From Jamnagar
By Air
Jamnagar is the nearest airport and the distance from the tourist places is 20 KM.
By Train
Jamnagar is the nearest railway station and the distance from the tourist place is 15 KM.
By Road
Jamnagar State Transport Bus Stand is the nearest bus stop and the distance from the tourist place is 15 KM.