Indroda Nature Park is an environment conservation initiative led by the Forest Department of Gandhinagar. Situated in the capital city of Gujarat, this park covers a total geographical area of 428 hectares, which is covered with dense forestation and rich vegetation.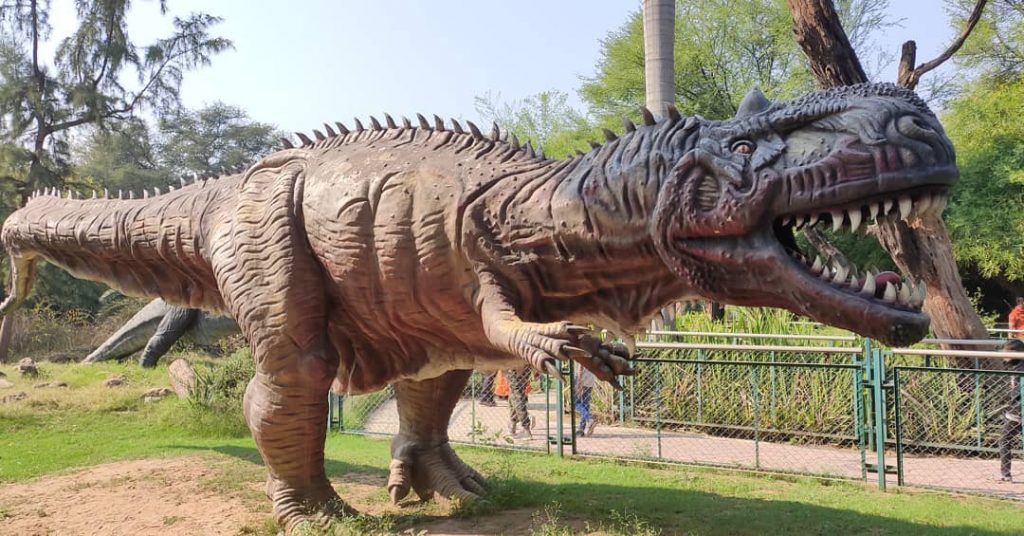 About Indroda Nature Park
Indroda Park is regarded as India's Jurrasic Park, it is run by the Gujarat Ecological Education and Research Foundation (GEER), and is one of the only two dinosaur museums in the country. The park consists of a zoo, massive skeletons of sea mammals like the blue whale, as well as a vast botanical garden, amphitheater, interpretation center, and camping facilities. It also has a Wilderness Park which is home to innumerable species of birds, reptiles, hundreds of nilgais, langurs, and peafowls in its vast forest.
It is a man-made fossil park and not the actual nesting grounds where the dinosaurs lived. The eggs and fossils on display here are from the world's 3rd-largest dinosaur fossil excavation site and 2nd-largest hatchery at Raiyoli, Balasinor, Gujarat. The Park was set up by the Geological Survey of India and is the only dinosaur museum in the country.
The nature park has been divided into various sections, which are dedicated to different varieties of flora and fauna. The Dinosaur and Fossil Section is the most intriguing, which displays bones, eggs, and other precious fossils related to this extinct animal. Mammals, reptiles, and birds can also be seen in this conservation area. While the Earth Section is related to geology, the Marine Section is all about sea organisms. Indroda Nature Park also has a Plant Section and Botanical Garden, where a large number of indigenous trees, ornamental exotic flora, succulent plants, and medicinal herbs are planted and preserved.
The oldest record of dinosaur bone fossils is of the middle Jurassic period, and they are found from the Patcham formation of the Kutch basin. The fossils which were found in Upper Cretaceous formations in the region date back 66 million years. The eggs are of different sizes, some the size of cannonballs. Fossil trackways of these gargantuan animals are also on display in the park.
Dinosaurs that are on display include Tyrannosaurus rex, Megalosaurus, Titanosaurus, Barapasaurus, Brachiosaurus, Antarctosaurus, Stegosaurus, and Iguanodon. The park displays life-size models of the dinosaurs along with details of each period in which they existed and the characteristics of the animals.
Indroda Nature Park Timings
Timings:- 10:00 AM To 05:00 PM (Daily except for Monday)
Entry Fee Of Indroda Nature Park
Rs 30 for adults and Rs 15 for children between 5-12 years of age.
The park also provides subsidized tickets at RS 8 for students.
Indroda Nature Park Ticket Price
For Adult:- INR 30
For Children:- INR 15
For Student:- INR 8
Best Time To Visit Indroda Nature Park Gandhinagar
The best time to visit at October to March.
Indroda Nature Park Online Ticket Booking
You can buy a ticket at that place.
Contact Details of Indroda Nature Park
Email Id:
[email protected],
[email protected]
[email protected]
Indroda Nature Park Contact Number
Telephone Number: 079-23977300-301/311
Website: www.geerfoundation.gujarat.gov.in
Indroda Nature Park Instructions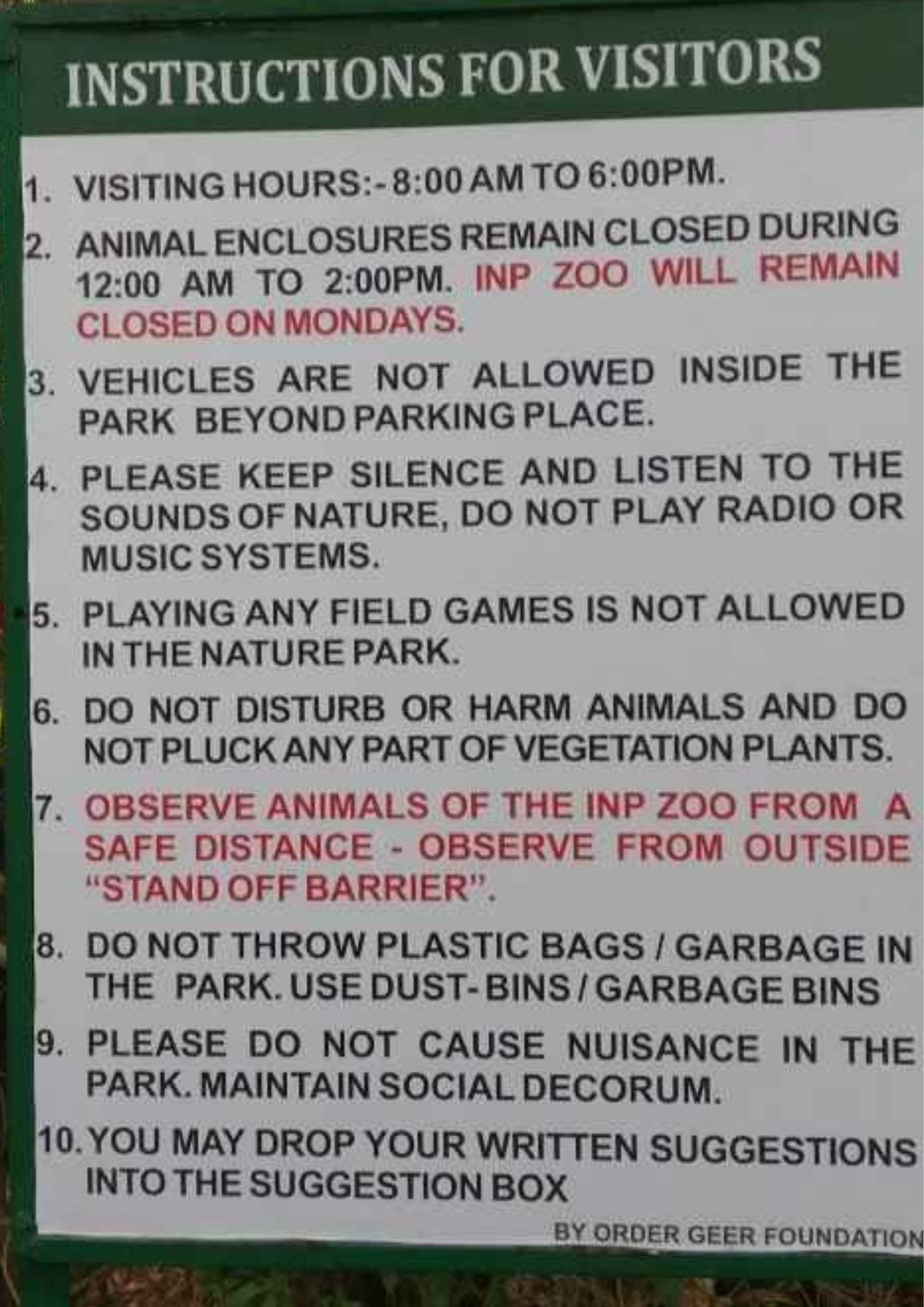 How To Reach Indroda Nature Park Gandhinagar
By Road
Ahmedabad is 30 km away and is well connected with state transport buses.
By Train
Gandhinagar railway station is well connected with other major cities.
By Air
Sardar Vallabhbhai Patel Airport in Ahmedabad is an international airport.