Sultan Ahmed Shah mosque in Ahmedabad is a religious place for Muslims that is well known for its architectural design.
Ahmed Shah's Mosque History
Ahmed Shah's mosque became built in 1414, as a part of the Emperor's grand architectural vision for the city. An inscription on the central mihrab factors to the date while the foundation was laid – the 4th day of Shawwal month 817 AD, that is 17 December 1414.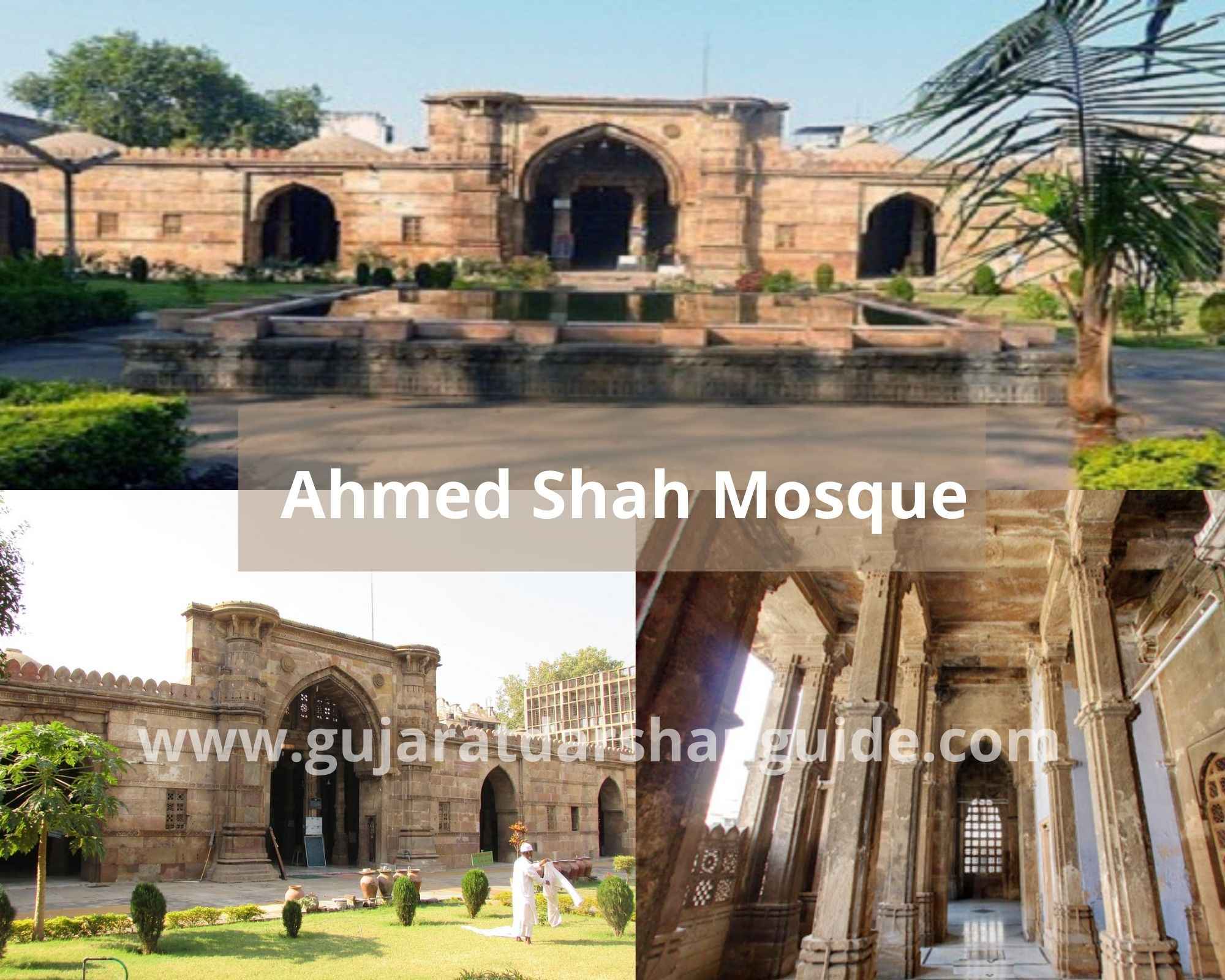 The Archaeological Survey of India renovated the mosque in 2011 for a cost of Rs 22 lakh (US$29,000).
Ahmed Shah's Mosque Architecture
The mosque is 700 square meters in size and features two rows of ten big domes flanked by smaller domes. The mosque has four arched gateways and is supported by 152 pillars. There are 25 finely carved pillars and eight pierced stone windows.
The Ahmad Shah mosque's prayer rooms are artistically fashioned with black and white stones. In the mosque, there is a separate chamber for ladies. The women's prayer room, known as 'Zenana,' is located in the northeast corner of the building. The Ahmad Shah Mosque in Amdavad, Gujarat, was originally a holy place reserved for the royal family. Only nobles were allowed to worship here. It is, nonetheless, one of the most popular tourist sites in Amdavad when it comes to holy locations.
Ahmad Shah's Mosque Ahmedabad Timings
07:00 am – 06:00 pm
Ahmad Shah's Mosque Ahmedabad Entry Fee
No Entry Fee
Other Attractions Nearby Ahmad Shah's Mosque
Teen Darwaza
Sidi Saiyyed Mosque
Rani Sipri ki masjid
Dada Harir Vav
Jhulta Minara Sidi Bashir Mosque
Ahmad Shah's Mosque Ahmedabad Contact Number
How To Reach Ahmed Shah's Mosque Ahmedabad
By Road
Ahmedabad is nicely linked with all major cities and towns by using the road.
By Train
Ahmedabad station falls under the outstanding national railway circuit and is connected to all essential towns of India.
By Air
Sardar Vallabhbhai Patel Airport in Ahmedabad connects all the most important cities in India and key towns abroad to the state.
By Bus
state and personal buses are a brilliant option to travel among smaller cities in the country.