The Zarwani waterfall is in the Narmada District. Zarwani waterfall is located at the Narmada Dam site, 28 kilometers from Rajpipla. Zarwani waterfall is located about 90 kilometers from Vadodara, Gujarat. It is 7 kilometers from the Thawadia checkpoint.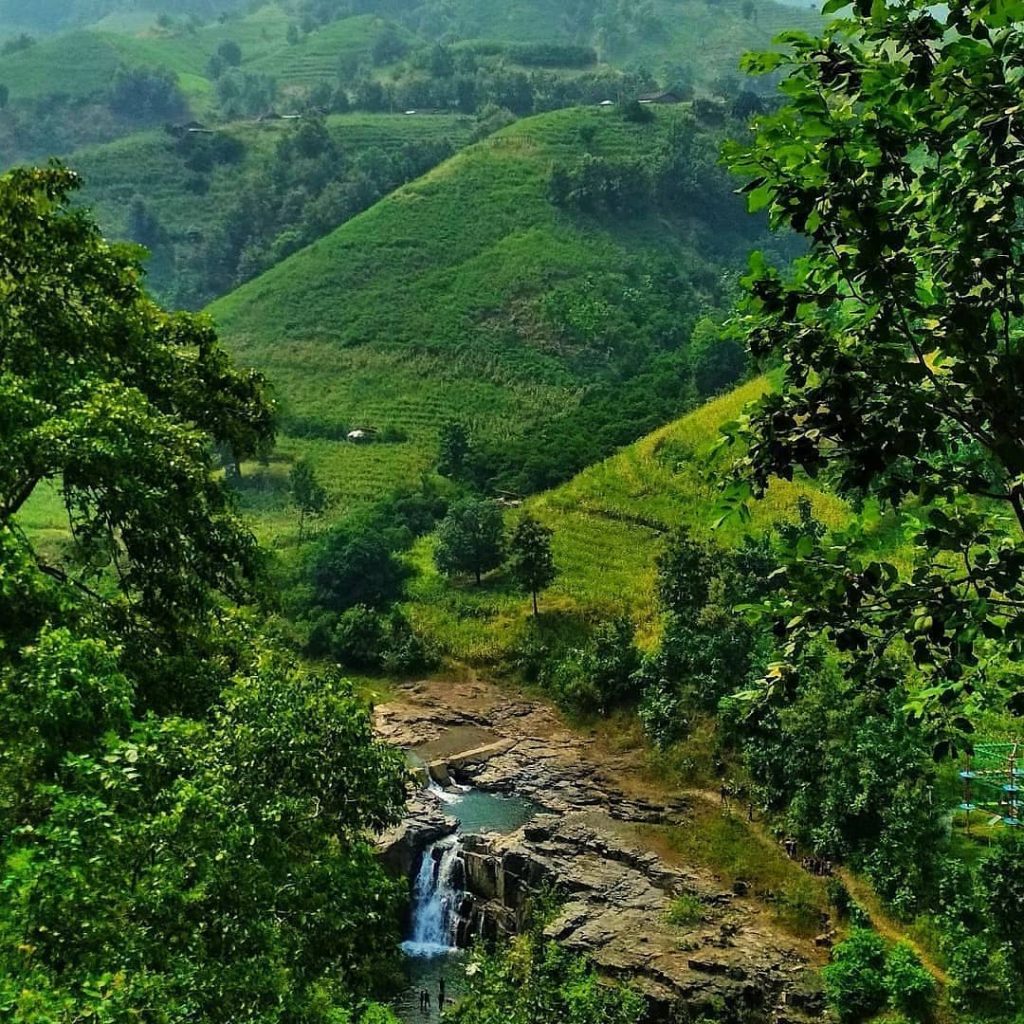 Zarwani Forest waterfall Near Vadodara
The Shoolpaneshwar Wildlife Sanctuary, which is home to a variety of flora and fauna, contains it. You can go on a hike, have a picnic, and take pictures of wildlife there.
With the assistance of the forest department, one can plan day hikes or picnics where one can easily access the forest, waterfalls, and other scenic features. The Shoolpaneshwar Temple, the Gheer Khadi, and the Zarwani Waterfalls are some further neighboring tourist attractions.
It gives you the chance to go trekking, hiking, picnicking, and visiting a temple, which are the main tourist attractions and activities. The Gujarat Tourism Board has a campsite.
Shoolpaneshwar Wildlife Sanctuary
The overall size of this sanctuary is roughly 607 square kilometers. More than 575 different flowering plant species call it home. The trees in this semi-evergreen woodland are deciduous. Sloth bears, leopards, hyenas, and various wild dog species can all be found in this area. In this area, you can also encounter rhesus monkeys and the nearly extinct barking deer.
TRAVEL TIPS FOR ZARWANI WATERFALLS
Permission from the Forest Office is required in order to access the falls.
From the parking spot, a hike is required to reach the waterfall. It is preferable to bring light luggage, and wear sports shoes, and shorts.
Take care when climbing on rocks that are slick near waterfalls.
Avoid using plastics and don't litter.
Solar energy is used to generate electricity. It ought to be applied sensibly.
Smoking is not permitted near the forest and waterfall.
Bring enough food and water with you because there aren't many restaurants in the forest.
ZARWANI WATERFALLS Ticket Price
No Any Fee
Best Time To Visit Zarwani Waterfalls
The months of November through February are the ideal times to explore Zarwani Waterfalls.
Zarwani Waterfall Timings
Timings:- 09:00 AM To 06:00 PM
Accommodation Near Zarwani Waterfall
There are Accommodations in tents with separate bathrooms and restrooms.
Facilities At Zarwani Waterfalls
Orientation Centre
Two cottages with adjoining bathrooms and toilets
Accommodations in tents with separate bathrooms and restrooms
Each of the two dormitories can hold 10 persons at a time.
separate dining and cooking areas
a constructed eco-campground
ETC makes veg and non-veg food available (Eco Tourism Committee)
Area apart for the campfire
Machaans for observing the scenery and fauna
There is a lovely Nature Walking Trail at the campground.
Zarwani Waterfall Address
Address: Zarwani Waterfall, Shoolpaneshwar wildlife sanctuary, Kevadia, Narmada, Gujarat
How to Reach Zarwani Waterfall
Zarwani Waterfall distance from Vadodara
zarwani waterfall distance from Vadodara is around 98 km.
Zarwani Waterfall distance from Ahmedabad
zarwani waterfall distance from Ahmedabad is around 206 km.
By Road: Bharuch, Rajpipla, Chanod, and Dabhoi are nearby major places.
By Rail: Nearest Railway station is Bharuch.
By Air: Closest airport is Vadodara