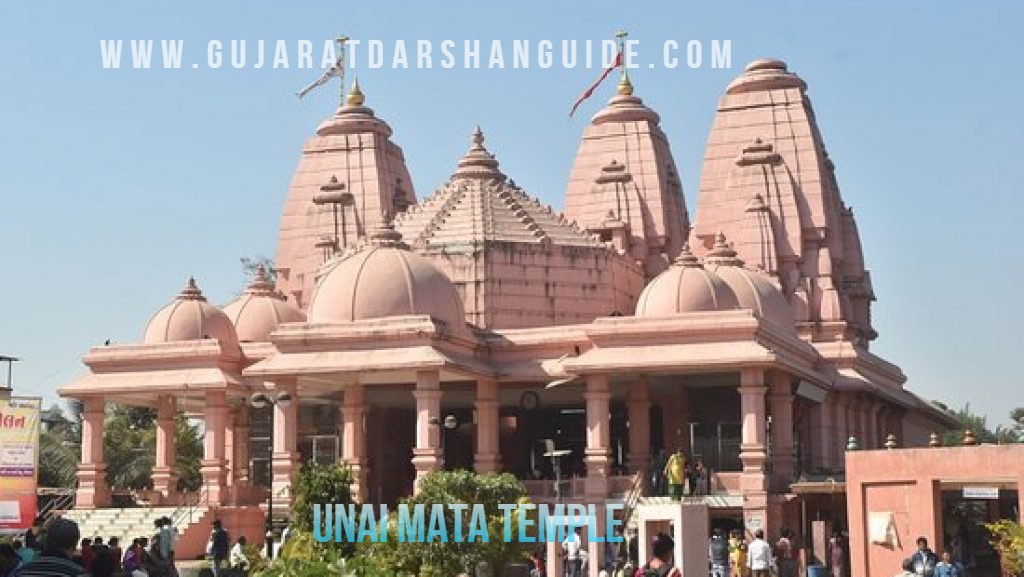 About Unai Mata Temple
Unai village has situated 60 km from Surat in the Tapi District of Gujarat state of India. It is a pilgrimage place. Historically, dates back to the Ramayana era. The temple is big and beautiful. Here is some fact about the Unai Mata temple & Hot Water spring in Unai village in Gujarat India.
Unai Mata Temple History
As the legend goes, Lord Rama along with Sitaji and Brother Laxman was camping in the jungle as part of fourteen years of exile. They reached Dandakarnya ( Dang District of Gujarat ). Sharbhang sage welcomed Sri Ram in his ashram. And looked after them very well with great love and affection. Sage was suffering from leprosy and his body was badly smelling, in this painful condition with the help of yoga power he changed his outer appearance. Even with the painful condition, he followed Sri Ram on foot to see him off his area.
Laxman came to know his painful condition and he told about it Sri Ram, Lord Rama took his arrow and pierced the earth. Hot medicinal spring erupted out. Sage Sharbhang took bath and he was immediately healed. Sitamata also took a bath in the same hot spring and informed Sri Ram, " Hoon nai " (means I took a bath). This place came to be known as hoon nai. With the passage of time, it came to be known as Unai. Nowadays this is a pilgrimage center known as Unai.
Since then hot springs have been constantly flowing. Also flowing the faith in the temple. Pilgrims from far-off places come to visit this place. As mentioned on the notice board of the temple. The discharge of the spring is about 5500 gallons per hour with temperatures ranging from 57 to 61 degrees centigrade.
Specials enclosures, separately for ladies and gents are made for taking baths. Water is quite hot if touched accidentally. Those who take a dip with faith no harm is done to them. An accompanying photograph shows hot vapors emerging from the pool. The inside of the temple can not be photographed. As far as I could go, I tried to click the images. Photography is strictly not allowed is firmly believed any sort of skin disease is cured if the dip is taken in this hot pool of water. Some the minerals like Sulphur have got skin-healing properties. Even in homeopathy Sulphur remedy is used for skin diseases.
Nearest visiting Places of Unai Mata Temple
Vansda national park
Botanical garden, Waghai
Gira waterfalls
Ecco campsite kilad
Unai Mata Temple Timings
Darshan Timings:-07 AM to 08 PM
How to Reach Unai Mata Temple
Unai Mata Temple is situated in Vansada taluka of Navsari District. State Transport buses are available to reach there from Navsari.