Sursagar Lake is in the center of the city of Vadodara. Initially, it was a small pond called 'Chandan Talav,' built by Shri Sureshwar Desai and therefore named Sursagar after him. In the middle of the lake is a 120-foot-tall statue of Lord Shiva sculpted by Vadodara Mahanagar Seva Sadan.
About Sursagar Lake Vadodara
Sursagar Lake is so many underwater gates in the lake that empty it if it overflows. The lake's water flows into the Vishvamitra River. Boating was popular on the lake.
This lake's water remains in it throughout the year. The lake, where people used to sit, is surrounded by a concrete wall.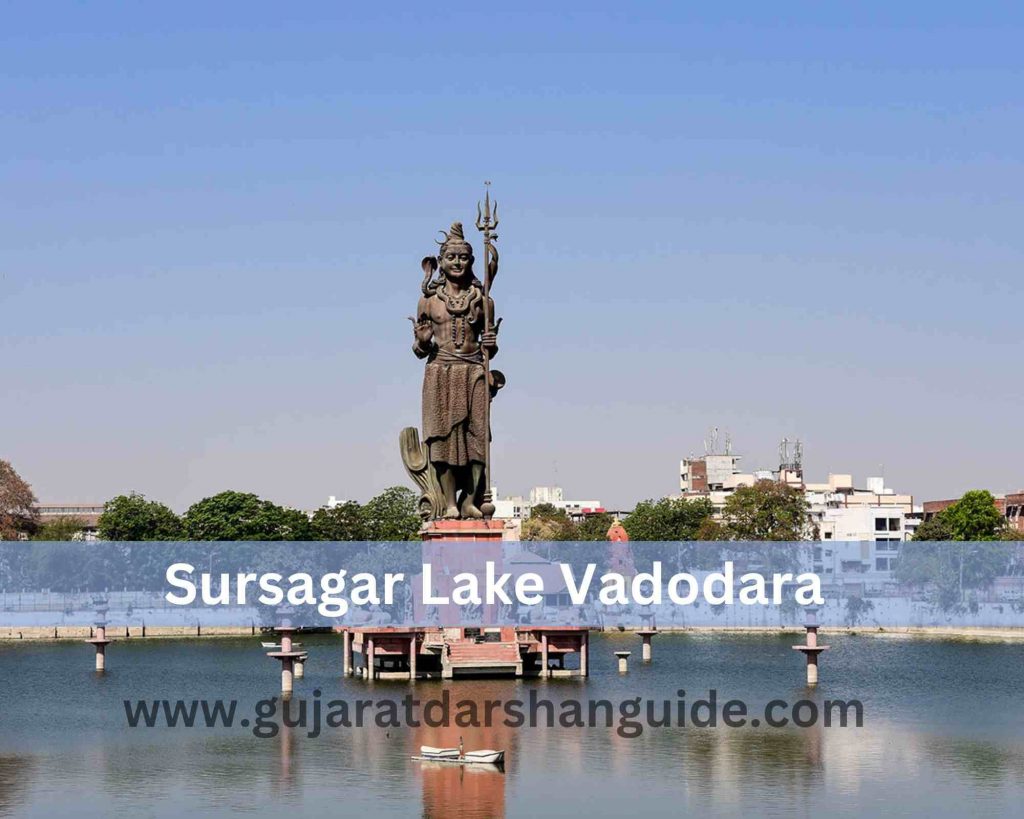 Sursagar Lake's water is clean and crystal blue. Although it is an artificial lake, it is full of water all year. The boating experience on this lake is amazing; you can feel the cold wind blowing and feel like you are in heaven.
Sursagar Lake Vadodara History
In the 18th century, the lake was rebuilt with stone masonry. The Vadodara Municipal Corporation constructed a 120-foot-tall statue of Lord Shiva (Sarveshwar Mahadev) in a standing posture in the middle of this lake in 2002.
In 2018, the civic body also began its renovation and beautification project. The project involves the renewal of the ghats as well as the addition of a walkway around them. The lake will also resume boating activities, which were previously suspended due to the frequent occurrence of suicide attempts.
Timings Of Sursagar Lake Vadodara
Timings:- 07:00 AM to 09:00 PM
Sursagar Lake Boating Price
Ticket Price:- Rs 50 for adults and Rs 25 for children for 30 Minutes.
Entry Fee Of Sursagar Lake Baroda
No Entry Fee
Sursagar Lake Vadodara Boating Timings
Timings:- 09:00 AM to 09:00 PM
How To Reach Sursagar Lake
By Road
Vadodra is well-connected to other cities.
By Air
Vadodara is the nearest airport.
By Rail
Vadodara is a major railway junction located on the Western Railway, is connected to other major cities.