Rozi Port and Bedi Ports make excellent day trip spots for seaside picnics or fishing. They are accessible by ferry from Nava Bandar, 3km from Jamnagar.
Two of the region's principal ports, Rozi and Bedi, are the origin of the place's name. The Arabian Sea is home to two important trading hubs: Rosy and Bedi.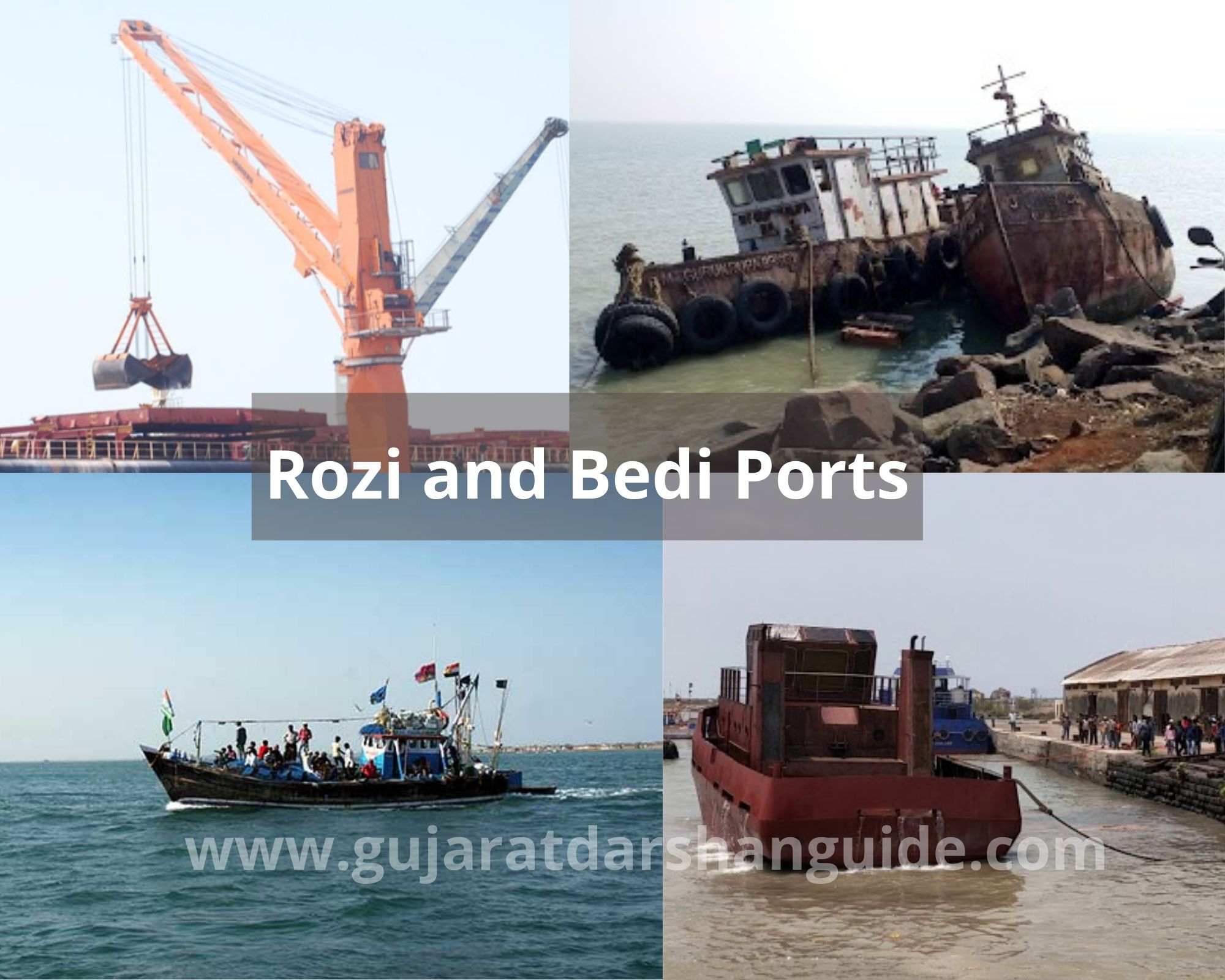 Therefore, if you have the time while visiting Jamnagar, a trip to these lovely ports will undoubtedly be in your memories for a very long time.
Rozi and Bedi Ports Timings
Timings:- 06:00 AM To 07:00 PM
Rozi and Bedi Ports Entry Fee
No Entry Fee
Nearby Attractions Of Rozi and Bedi Ports
Marine National Park
Bhujio Kotho
Dhanvantri Mandir
Kotha Bastion
Solarium
Willingdon Crescent
Lakhota Talav
Bala Hanuman Temple
Lakhota Palace and Talav
How To Reach Rozi and Bedi Ports
By Road
State transport buses and private luxury coaches connect Jamnagar with various centers of Gujarat.
By Rail
Jamnagar is well connected by rail.
By Air
There is an airport 10 km from the town.