Gopnath Beach is a beach located in the Gujarati district of Bhavnagar's Talaja Taluka. It is situated 22 kilometers from Talaja and 75 kilometers from the city of Bhavnagar along the Gulf of Khambhat.
About Gopnath Beach
The beach's amazing limestone cliffs and incredible views make for mind-blowing scenery. Beautiful, firm sands for walking and wading are present at the beach. However, because of the high tidal disparity of the coast, which makes the water murky, it is not a good site for swimming.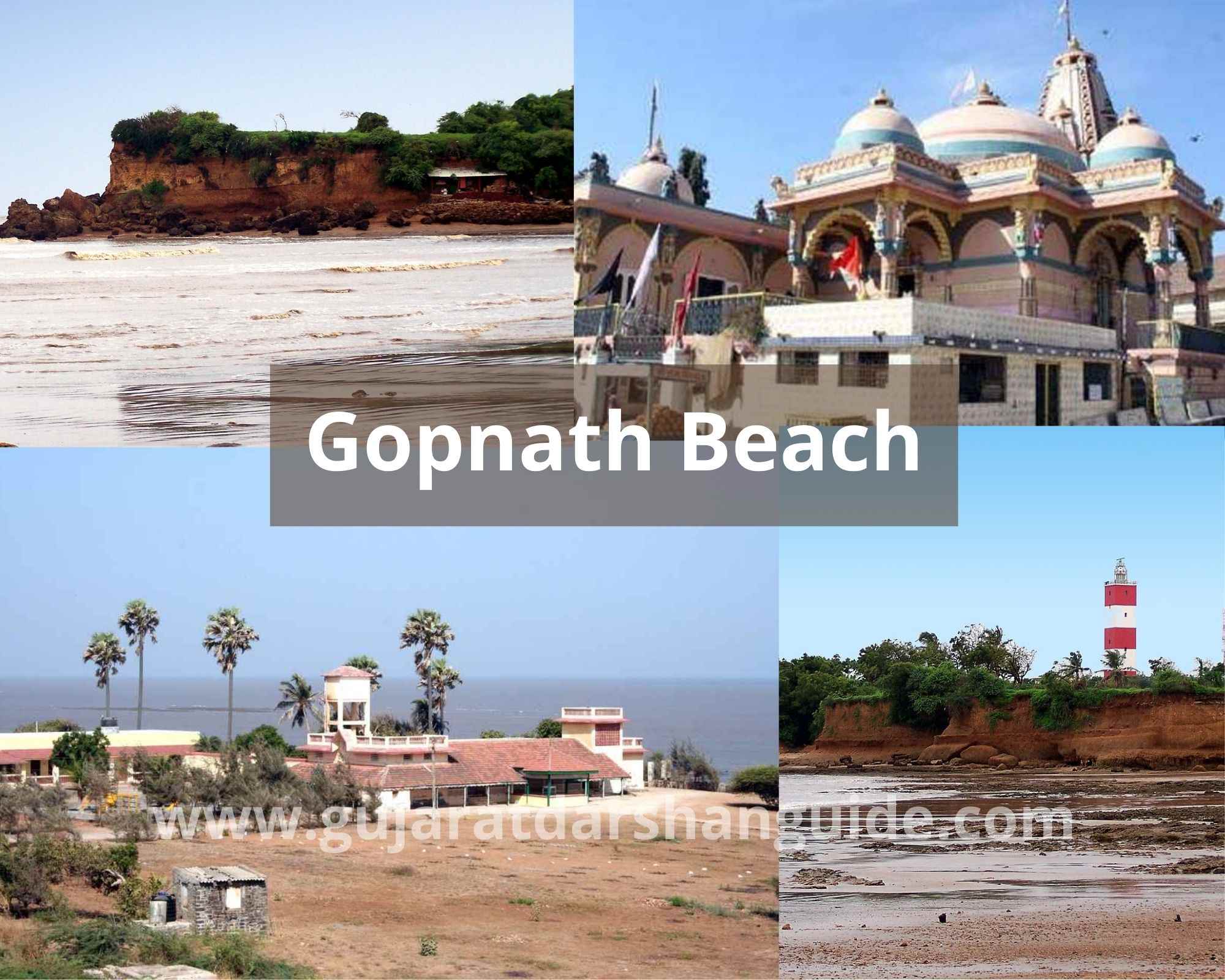 Apart from this, you could also go on a sightseeing tour around the location. the main attraction includes Talaja, a Jain temple complex spiraling up a 350-foot volcanic hill, 1st-century Buddhist caves, and a Hindu temple formed out of one of the caves.
Best Time To Visit At Gopnath Beach
The Best time to genuinely experience the picturesque beauty of this beach is from October to February.
Other Attractions Nearby Gopnath Beach
Alang
Talaja Hill
Bagdana- Bajrangdas Bapa Temple
MogalDham Bhaguda
Palitana
Mahuva Beach
Bhavani Ma Temple
Gopnath Mahadev Temple
The Gopnath Mahadev Temple is along the beach. The temple is large and well maintained. The Gopnath Mahadev Temple, which is around 700 years old, is the temple that flies two flags, the first of which is a banderole of white color that represents the aristocratic Vishnu Temple and the second of which is a banderole of saffron and black that represents the temple of God Mahadev. The devotional poet Narsinh Mehta is said to have had a spiritual experience here at this Shiva temple around 500 years ago. The temple is situated beside the water.
Gopnath Mahadev Temple Darshan Timings
Timings:- 7 AM to 9 PM
Gopnath Bungalow
The Bhavnagar royal family's seaside resort was Gopnath Bungalow. The entire place views the sea and was constructed in a European colonial style with cottages and houses encircling a courtyard. There are some of the biggest tidal waves in the world here. It is a haven for those who love the outdoors thanks to its magnificent white sand beaches. In addition to a variety of coastal birds, such as oystercatchers and plovers, striped hyenas and jackals can be seen in the scrubby coastal areas.
Gopnath Bungalow History
Maharaja Krishna Kumar Singhji of Bhavnagar spent his summers in Gopnath. A palace built by the Maharaja for his luxurious stay is also located there. It was constructed in the 1940s in the style of a European colonial building and contains a sizable complex that includes offices, residences, and guest cottages. Currently, it serves as a heritage hotel.
Gopnath Bungalow Contact Number
Phone : 2424241, 287708, 287709
Fax :2428072
Mobile :9426222711
Email :[email protected]
Facilities At Gopnath Bungalow
It is partially operational with four rooms.
Well furnished 12 sea view spacious rooms with attached baths.
All rooms are complete with basic facilities.
It has a conference hall.
A huge terrace has a good sea view.
The beautiful sight of sunrise and sunset.
How To Reach Gopnath Beach
By Road
Gopnath Beach is situated 22 kilometers from Talaja and 75 kilometers from the city of Bhavnagar.
By Rail
The Nearest Railway station is Bhavnagar railway station.
By Air
The Nearest airport is Bhavnagar airport.