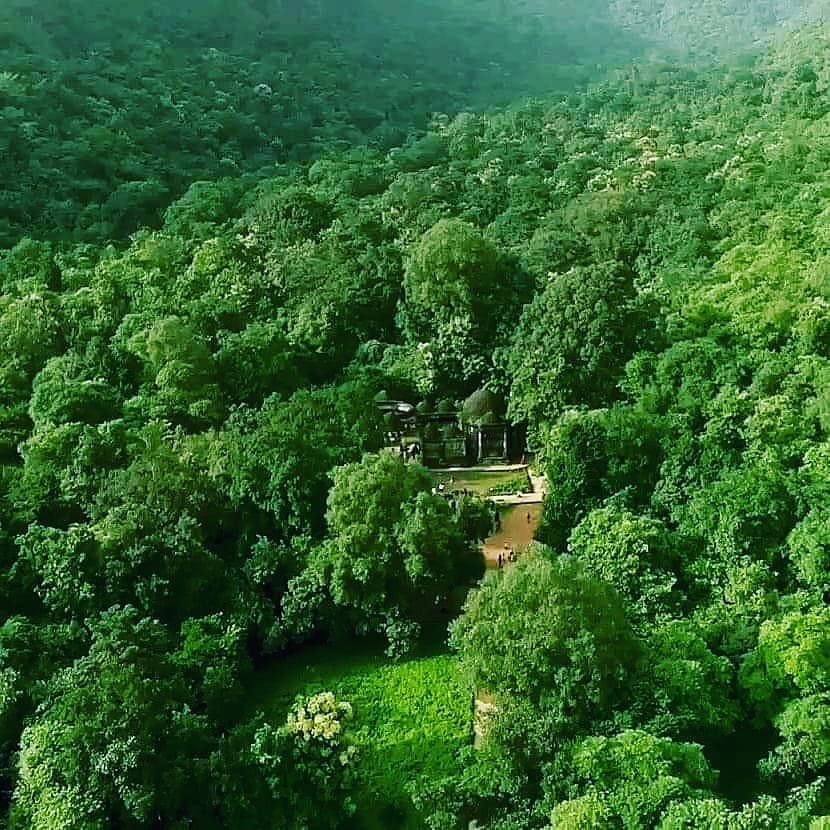 About Polo Forest
Polo forest, also known as Vijaynagar forest, is a dry mixed deciduous forest near Abhapur village in Vijaynagar Taluka, Sabarkantha district, Gujarat, India. It is located at the foothills of the Aravalli range and on the banks of the perennial Harnav river, spread over an area of 400 square kilometers.
Flora and Fauna of Polo forest
After the monsoon, between September and December, the forest becomes lush. There are more than 450 species of medicinal plants, around 275 birds, 30 mammals, 9 species of fishes, and 32 reptiles. About 80 tree species, 24 herbs, and shrubs, 16 climbers, 18 types of grass and bamboos are reported in the area. There are sloth bears, leopards, panthers, hyenas, waterfowls, raptors, passerines, four-horned antelopes, common civets, jungle cats, and flying squirrels. During winter, The forest attracts migratory birds during winter and wetland birds during the monsoon.
Polo Festival
Every year, the Gujarat government celebrates the Polo festival by organizing well-planned travel events which include adventure activities, cycling, camping, and many more things. There is a polo camp city is set up in the polo forest where you can stay and enjoy the polo Utsav.
where is polo forest ?
The forest has ruins of several 15th-century Hindu and Jain temples such as Sharneshwar Shiva temple, Sadevant Savlinga na Dera, Surya Mandir, and Lakhena na Dera. These temples are restored and managed by the state archaeology department.
Places to Visit in Polo Forest
Sharaneshwar temple
The 15th-century Sharaneshwar temple dedicated to Shiva is located in Abhapur. It is a three-storeyed temple with a fortified wall around it having gates in east and west. The carvings on exterior walls include double jangha adorned with images of Yama, Bhairava, Brahma, Vishnu, Shiva, Indra, Parvati, Indrani, Ganesha; social life scenes; bands of humans, elephants, swans, and plants. There are ruins of some minor temples nearby. There is a temple of four-handed Chamunda nearby.
These 15th-century Jain temples are also located in Abhapur.
The Government of Gujarat organizes the Polo Festival every year.
Shiv Shakti temple
The Shiv Shakti Temple is also known as the Sun Temple. It is one of the famous pieces of architecture located in the polo forest. This temple is built around the 15th century. Though the temple is in ruins, its three-dimensional figurines are rarely seen in other temples built in this period. Nandi is seated on a pillar higher than Lord Shiva which is another interesting aspect of this temple.
Vanaj Dam
Vanaj Dam is one of the central Tourist Attractions in Sabarkantha. The Villages close to Vanaj Dam, Polo forest are untouched by the modern-day amenities and lifestyles. So you could definitely experience the raw lifestyles in a natural environment which you can't experience in the city or town nowadays.
Things To Do at Polo Forest
Rappelling at Polo Forest
Rappelling and Rock Climbing are some of the famous Adventure Activities which you can enjoy near Polo Forest. Rock climbing also helps you in testing your physical and mental ability as you climb up, down, and across rocks. Here you can discover the joy of climbing as you travel to incredible natural rock formations in Gujarat.
Chimney Climbing /Caving at Polo Forest
Chimney Climbing is another famous sport and adventurous activity that you can do while being in the polo forest. The forest is known for its beautiful eco-tourist place situated near Ahmedabad. The place is blessed with an abundance of natural resources, historical places, dams, and rivers surrounded by mountain ranges.
Forest Trekking at Polo Forest
Polo Forest is one of the impeccable places where as a tourist you can enjoy Hiking & Trekking camps, living in the lap of Nature. Jungle trek is all times favorite adventure. If you love to walk through nature then this Polo Forest is a good place to visit. The perfect place for one-day trekking and picnic!
Site Seeing at Polo Forest
Polo forest is an amazing pure natural and scenic tourist place situated in Gujarat. The forest has many things to explore in and around it. While driving or trekking in the Polo forest you can get a chance to see the beauty of the remains of Jain and Hindu temples constructed during the 16thCentury. The temples are really attractive during the monsoon months.
Campfire at Polo Forest
Polo Forest is known for its own beauty and charm. This lush green stretch of the hilly forest has the ability to attract anybody. An area is a fantastic place for Camping & Adventure Activities like Bouldering & Rappelling. It's one of the tops and the best places for Hiking & Trekking Camp.
Best Time To Visit At Polo Forest
Between August and December.
Polo Forest Full Video
Accommodation Near Polo Forest
There are limited options available for a night's stay in Polo forest. One of the best and most economical options is to stay at the Polo campsite which is operated by the Gujarat state forest department. To stay at Polo Campsite, you will have to book your accommodation through the Himmatnagar forest department in advance. You need to send them emails with dates, number of people, and types of rooms (AC or Non AC). Based on the availability of the rooms, they will confirm your booking at the Polo campsite.
Apart from this, there is 2-3 private hotel that offers accommodation at a very higher rate ranging from 2500/- to 4000/- per night depending upon the season you are traveling.
Polo Forest Resorts
The Fern Sattva Resort – Polo Forest
The Fern Sattva Resort – Polo Forest skillfully blends into its idyllic surroundings and offers a host of amenities that make for a relaxing and luxurious vacation.
Houses a swimming pool, gym, games zone and a luxury spa for the relaxation of guests.
Features a scenic location with a stream running alongside and dense forests in the distance.
2 in-house restaurants serve delicious local and international delicacies.
Polo Tent City and Resort
Polo Tent City features free WiFi throughout the property and views of the river in Vijayanagar. Boasting a 24-hour front desk, this property also provides guests with a children's playground. There is a restaurant serving Indian cuisine, and free private parking is available. The units at the resort come with a seating area.
You can play table tennis and mini-golf at Polo Tent City, and bike hire is available. Along with a restaurant, this tent allows has a conference center and 24-hour room service. Additionally, a business center, conference space, and dry cleaning are on-site. Guests can enjoy fireplaces, and other standard amenities include separate sitting areas, electric kettles, and flat-screen TVs.
How To Reach Polo Forest
The easiest way to reach the Polo forest is by road.
Ahmedabad and Udaipur are the nearest towns which are 160 km and 120 km away from the Polo forest respectively. You can also reach Idar by bus and do private autos & jeeps from Idar.