Pania Wildlife Sanctuary is an extension of the well-known Gir Wildlife Sanctuary. Sanctuary is Popularly known as Chanchai-Pania.
About Pania Wildlife Sanctuary
In June 1989, Pania Sanctuary was established. This spot of the forest, with arid conditions and no natural water source, has allowed for abundant grass growth, making the area ideal for chinkara- the Indian gazelle. Although lions, leopards, and other animals from Gir frequent this sanctuary, chinkaras roam more freely here than in Gir's heavily forested areas.
The world-famous Gir Wildlife Sanctuary borders to the south and east, and the Chahchai Hills loom over Gir to the northwest. These offer chinkaras very ideal terrain.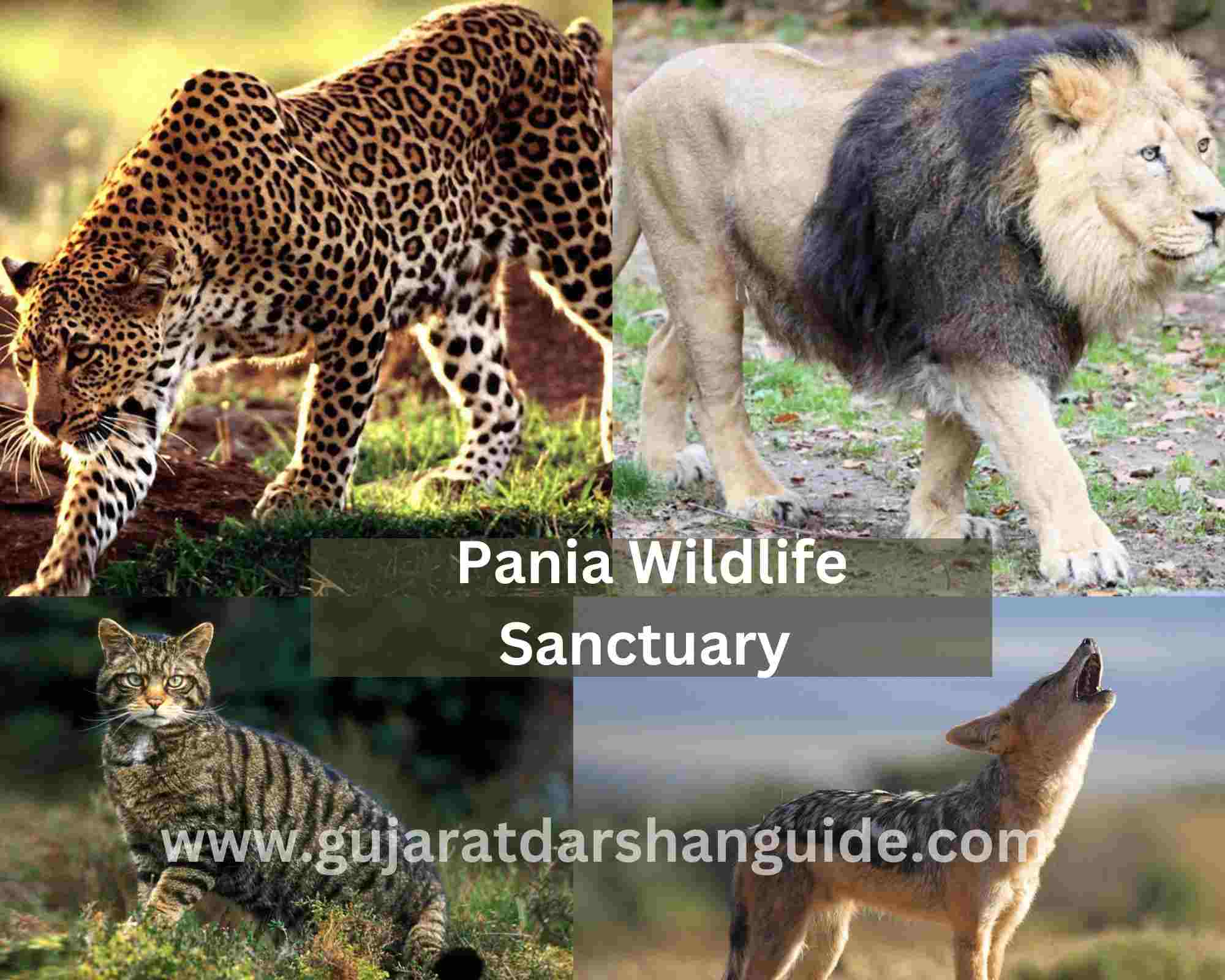 The Nagnath Temple, Bhimnath Temple, Tapovan Temple, The Rajmahal, Rokadia Hanuman, Gayatri Mandir, Kamnath Mandir, Khodiyar Temple, Balaji Hanuman, Hanumanpara Road, Kamnath Mahadev, New Khijadia, etc. are some of the locations close to Pania Wildlife Sanctuary.
Pania Wildlife Sanctuary Timings
Timings:- 09:00 AM To 06:00 PM
Flora and Fauna At Pania Wildlife Sanctuary
Desi baval, khair, gorad, hermo, bordi, dhav, saladi, ashitro, dudhlo, khakhro, modad, lantana camara, bamboo, karamda, etc.
The sanctuary and its adjoining area are rich in bird life.
Important Animals: Lion, Hyena, Leopard, Wildcat, Civet cat, Spotted deer, Chinkara, Wild boar, Four-horned antelope, pangolin, Blue bull, etc.
Best Time To Visit At Pania Wildlife Sanctuary Amreli
The best time to visit the sanctuary is between the monsoon season and wintering months of July to February.
Pania Wildlife Sanctuary Address
Deputy Conservator of Forests, Gir (East),
Dhari, Amreli District,
Gujarat.
Nearby Attraction At Pania Wildlife Sanctuary
Girnar Mountains
Sakkarbaug Zoo
Bhavnath Mahadev Temple
Pania Wildlife Sanctuary Contact Number
Phone: 0279-225044
How To Reach Pania Wildlife Sanctuary Amreli
By Air
The Nearest airport is Rajkot approximately 150 km.
By Rail
The nearest railway station is Visavadar station about 10 km.
By Road
The Nearest bus station is Visavadar about 10 km.