The Naulakha Palace is a particular monument located in the Gondal region in Gujarat. The Naulakha palace is situated on the riverbank of river Gondali.
Naulakha palace has legendary stone carvings with exquisite "jharookhas" (balconies), a fabulous pillared courtyard, delicately carved arches, and a unique spiral staircase.
About Naulakha Palace Gondal
The Naulakha Palace was erected around 1748 AD in the Darbargadh or walled palace complex of the rulers, and since then has been extended by successive rulers. The façade is a festival of stone carving with splendid sculpture, relief, carved columns, and ornate jharookha balconies.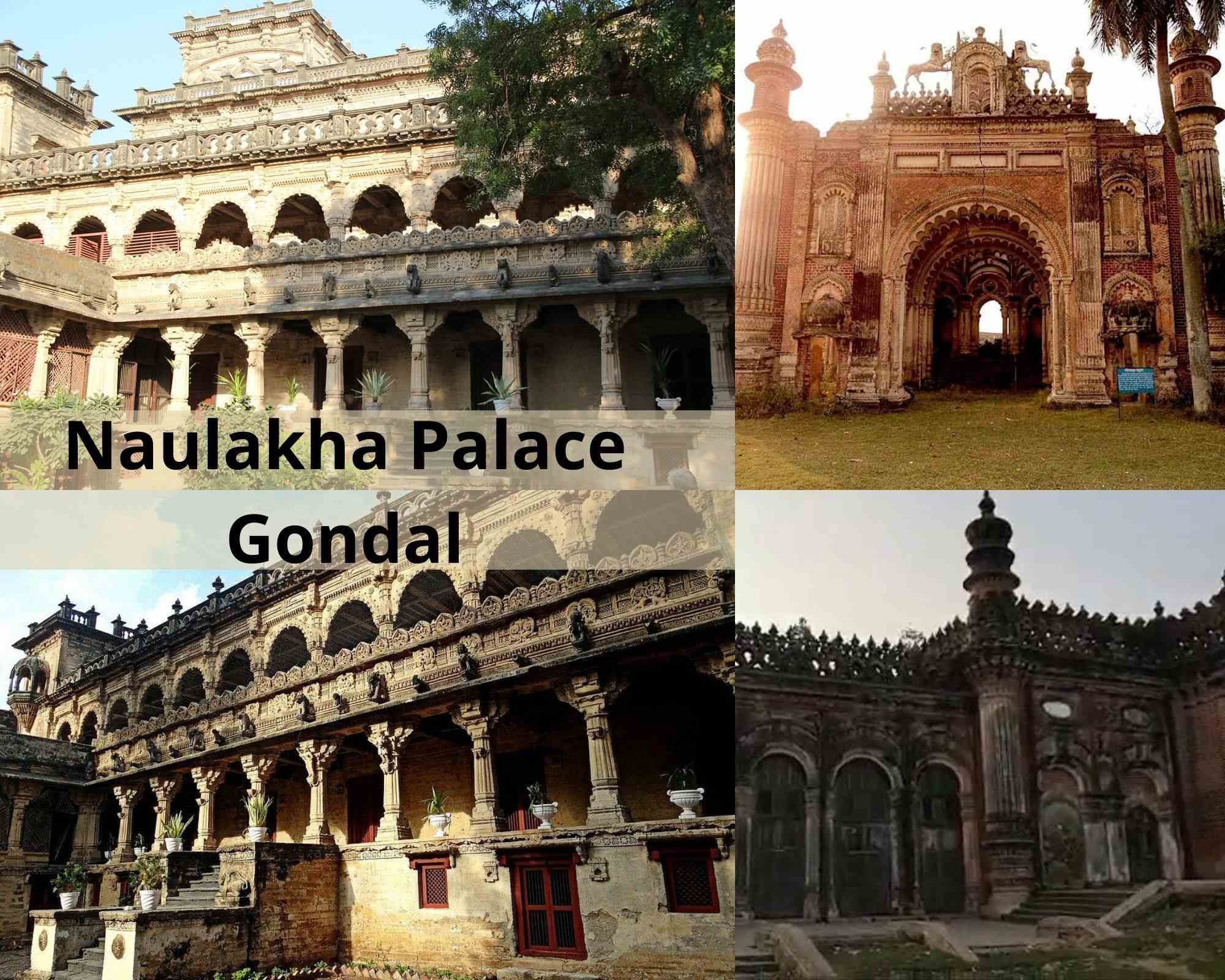 The Naulakha Palace, which translates to 'nine lakh' gets its name from the amount of money incurred in constructing the palace. The palace is one of the oldest palaces in Gujarat. Located on the banks of river Gondali, this palace is known for its stunning architecture and intricate carvings.
Architecture Of Naulakha Palace Gondal
The former living quarters of the palace have been converted into a private museum exhibiting textiles, brassware, royal wardrobes, a library, and silver caskets that carried gifts and messages for Maharaja Bhagwat Sinhji on special occasions like his golden jubilee as ruler of Gondal, the weighing scales on which he was measured against gold on his golden jubilee with proceeds going to charity, trophies won by the Gondal princes at motorsports events and a collection of toys including 1800s wooden pieces hand-painted with natural colors.
Guests staying at the Riverside Palace or Orchard Palace are given a guided tour of the Naulakha Palace.
Naulakha Palace Timings
10 AM to 7 PM
Naulakha Palace Entry Fee
Free
Other Attractions Near Naulakha Palace
Akshar Mandir
Royal garages
Riverside Palace
Dasi Jeevan Mandir
Naulakha Palace Contact Number
Contact Number:- +91 98244 85414, +91 78746 36041, +91 2825 220002
How to Reach Naulakha Palace Gondal
The palace is situated in the heart of the city of Gondal. you can take a rickshaw or taxi to the Naulakha Palace.