Nargol Beach is in the Valsad district of South Gujarat, near Umargam. Casuarina trees surround Nargol beach, and the seas are home to a flourishing colony of sea turtles. Nargol is a beautiful coastal village near the Maharashtra border in Gujarat's Valsad District.
About Nargol Beach
It's perfect for those looking for a beach with peace and quiet and Gothic/Heritage vibes.
The beautiful and scenic beach is what makes this place special. Picnics and day trips are popular among tourists. The Gujarat government started the process of developing Nargol beach as a tourist destination in 2012, but the development was stopped due to land acquisition issues.
Nargol is also known as a port. The primary occupations of the people who live here are fishing and shipping. The nearest airports are in Mumbai to the south and Surat to the north.
The Nargol beach is not ideal for swimming, Agiary (Fire Temple) is located near the Nargol beach and is visited by Parsi pilgrims who come to pray and seek blessings. Nargol beach is covers16 kilometers or 10 miles, and 8.6 nautical miles in length.
This beach in South Gujarat is gradually becoming popular among tourists, but it is also a popular filming location for ad films, short films, and other commercial films. The forests of cypress trees along this seashore increase the beauty of the beach by spreading the fragrance of gold.
Nargol Beach Timings
Timings:- 06:00 AM To 06:00 PM
Attractions Of Nargol Beach
You may enjoy exploring some of the nearby places while you are at Nargol Beach. There are Hindu temples there, such as the Chandrika Mata and Samu Ragheshyam temples, which are worshipped by the Nargol fisherman. Around the corner from the Radheshyam temple is a temple dedicated to Samudra Narayana Dev. This Agiyari is well-known in the Parsi community. that we sometimes call the fire temple.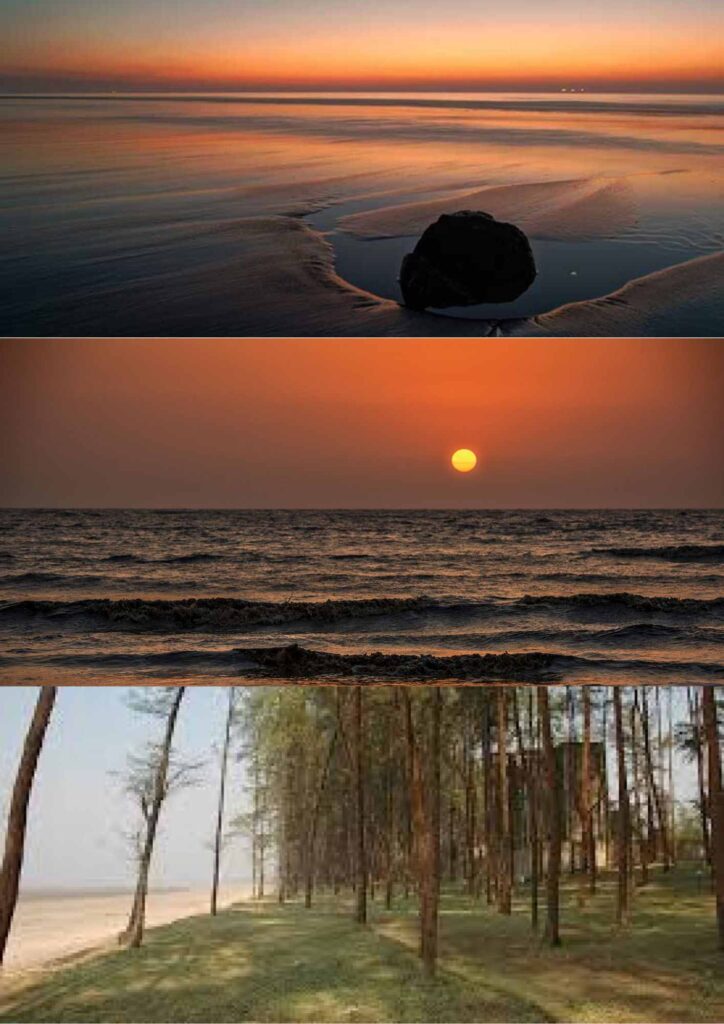 Nargol Beach Entry Fee
No Entry Fee
Best Time To Visit At Nargol Beach
The winter season, from October to March, is the best time to visit the beach.
Nargol Beach Accommodation
You can stay at Umargam. Book your stay on MakeMyTrip, Airbnb, and booking.com
How To Reach Nargol Beach
Nargol Beach is well connected by airways, railways, and roads.
By Air
The closest airports to this beach are Daman and Surat, both of which have good Roads to all of India's major cities.
By Train
Sajan Railway Station is around 11 km away and is the closest railway station to Nargol Beach.
By Road
It is 62 km away from Valsad city. Nargol Beach is located about 150 kilometers from Surat. Umargam of Valsad, which is around 10 km from the beach, is the nearest village.
FAQ On Nargol Beach
The beach is open today?
Yes, It is open today.
Where is Nargol Beach?
Nargol Beach is located in the Valsad District of Gujarat, near the Maharashtra border.