Kite Museum is also known as Patang Museum. The Kite Museum in Ahmedabad is a place of revival for kite-fans. It has not only preserved kites but also concepts and ideas that further led to inventions such as the 1902 airplane concept of the Wright Brothers which began only after flying kites.
About Kite Museum Ahmedabad
The museum also cites miniature kites, extensively painted and designed kites such as the Radha-Krishna and Garba kite portraits.
Kite Museum is a beguiling sightseeing spot of the city that displays around 125 kites.
Besides mathematical, animal, and block-printed kites, the museum also has hand-painted kites that express various legendary characters. It is said that one kite in this museum was built out of hundreds of shredded paper pieces. The oldest kite in this museum is 70 years old.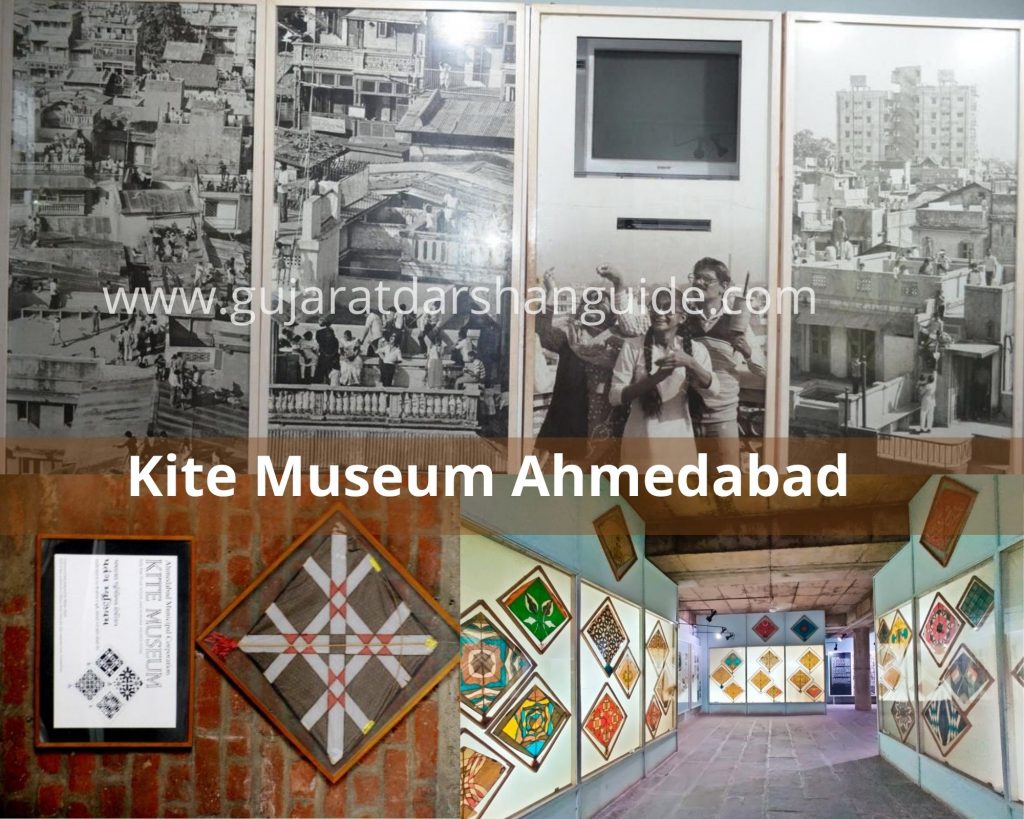 The museum features kites with images of well-known personalities like Pandit Jawaharlal Lal Nehru and Mahatma Gandhi.
Many of the kites display images of trees, human beings, animals, birds, and fruits made by using tiny pieces of paper glued together. Visitors can find kites made from different materials including polythene, spinacle nylon, cotton, and paper.
Kite flying is a significant part of Gujarat's celebrations and festivals. During the festival of Uttarayan or Makar Sankranti, the sky is full of colorful kites being driven by people of all ages. Irrespective of their caste, creed, and religion people start flying the kite for several days before Uttarayan.
History of Kite Museum
The Kite Museum, located inside the iconic Sankar Kendra building built by the French architect Le Corbusier. The kite museum was established in 1986.
The collection was donated by Mr.Bhanubhai Shah. He is a kite lover who has been collecting kites since he was 21 years old. As his collection expanded, it was later converted into a museum in the year 1986.
Ahmedabad Municipal Corporation managed a kite museum.
Kite Museum Ahmedabad Entry Fee
No Entry Fee
Kite Museum Ahmedabad Timings
10:00 am – 12:00 pm
4:00 pm – 6:00 pm
Monday – Closed
Kite Museum Ahmedabad Contact Number
Kite Museum Ahmedabad Address
Sanskar Kendra, Bhagtacharya Rd, Kocharab, Paldi, Ahmedabad, Gujarat 380007, India