Hathni Mata Waterfall is a stunning waterfall located close to Pavagadh Jambughoda in Gujarat. It is one of the scenic waterfalls in Gujarat, and some of the high-quality locations to go to close to Vadodara.
A small temple dedicated to Hathni Mata is located in the cave adjoining to the waterfalls.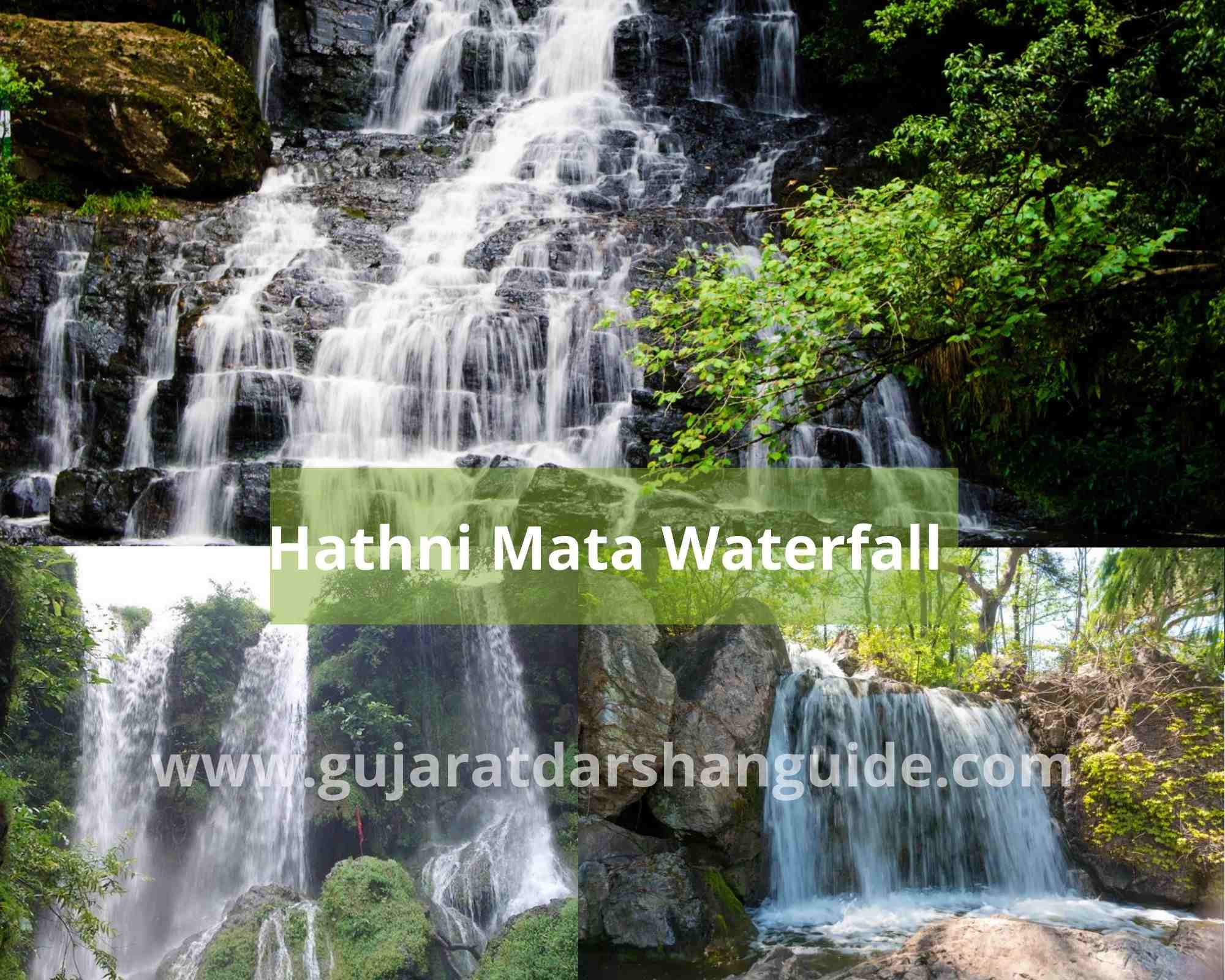 The call Hathni became derived through the local tribal community from the rock that looks as if a baby elephant withinside the base of the waterfall.
Hathni Mata Waterfall Timings
Timings:- 06:00 AM – 06:00 PM
Best Time To Visit Hathni Mata Waterfall
The best time to go is in the months of monsoon. July and August are the pleasant months to go to the Hathni Waterfalls, the surroundings are Also fabulous in September and October while there is less traffic too.
Hathni Mata Waterfall Entry Fee
No Entry Fees
Things to Do At Hathni Mata Waterfall
Mainly to be done throughout the monsoon season, the slender tracks on the way to the Hathni Mata Waterfalls are made up of corn fields and jungles. The rainfall makes it an appropriate path for dirt biking.
Because Jambughoda is full of forests and wildlife, maximum of which are still numerous despite deforestation, which makes for exceptional photography — whether or not you're an expert or an amateur.
Travel Tips For Hathni Mata Waterfall
Carry bottled drinking water and wear sturdy shoes for the hike.
If you are visiting the place during the rainy season (high season to check out the waterfall), carry necessary waterproof wear.
Carry snacks/food items as per your requirement.
Rock climbing is strictly prohibited at the falls since there is no supervision available here.
Nearby Places to Visit Hathni Mata Waterfall
Jambughoda Wildlife Century
Kada Dem
Pavagadh Hill
Pavagadh Mahakali Temple
Zand Hanuman Temple
Baroda City
Wadhwana Lake
Sukhi Dam
Jambughoda Eco Camping
How To Reach Hathni Mata Waterfall
By Air
Vadodara airport is The nearest airport to the Hathni Mata Waterfall.
By Road
Hathni Mata Waterfall is approximately 85 kilometers distance from Vadodara.
By Train
Vadodara Railway Station is The nearest Rail Station to the Hathni Mata Waterfall.
Hathni Mata Waterfall Distance From Ahmedabad
175 kilometers distance from Ahmedabad.
Hathni Mata Waterfall Distance From Vadodara.
85 kilometers distance from Vadodara.
Hathni Mata Waterfall Distance From Pavagadh
30 km away from the town of Pavagadh.