Prime Minister Narendra Modi on Sunday virtually inaugurated a Japanese Zen garden and Kaizen Academy via video conference at the premises of the Ahmedabad Management Association (AMA).
Importance of Japanese Rock garden | Zen garden Ahmedabad?
The opening of the Zen Garden and the Kaizen Academy "is a symbol of the spontaneity and modernity of relations" between India and Japan.
"Indians will find the glimpse of the same peace, poise, and simplicity, in this Zen Garden, which they experienced in Yoga through the ages. Buddha gave this 'dhyan', this enlightenment, to the world".
Zen Garden Ahmedabad Ticket Price
Ticket Price:- RS. 50 Per Person
What is the Meaning of Zen Garden?
Zen is defined as a school of Mahayana Buddhism and it lies at the core of Japanese culture.
Zen garden Ahmedabad Timings
The Zen Garden will remain open from 5:45 pm to 7:45 pm on Friday to Sunday (except public holidays).
It'll be open on Friday, Saturday, and Sunday. It only allows for 30 minutes based on the time slots listed below.
The Timeslots are:
05:45 PM To 06:15 PM
06:15 PM To 06:45 PM
06:45 PM To 07:15 PM
07:15 PM To 07:45 PM
Location of Zen garden Ahmedabad
location of Zen garden Ahmedabad is Located in Ahmedabad Textile Industry's Research Association
Contact Number of Zen garden Ahmedabad
The contact number of Zen garden Ahmedabad do not Publish yet.
Menu of Zen garden Ahmedabad
Menu Of Zen garden Ahmedabad has not been published yet.
Photos of Zen garden Ahmedabad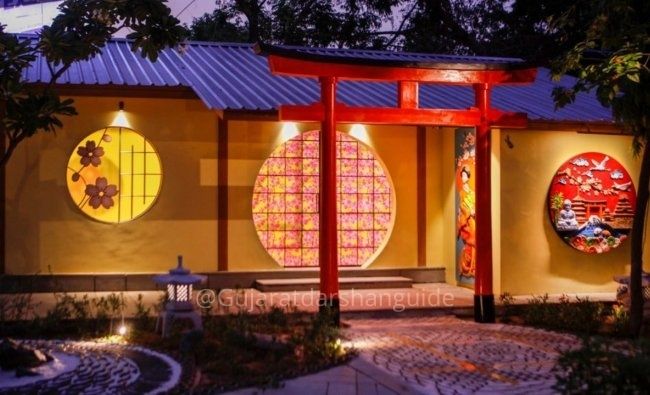 showcase several elements of Japanese art, culture, landscape, and architecture.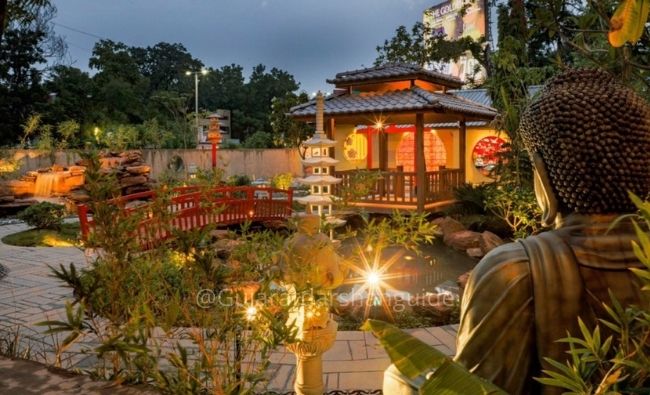 The garden is built in a joint endeavor of the Japan Information and Study Centre at AMA and Indo-Japan Friendship Association (IJFA), Gujarat, supported by the Hyogo International Association (HIA), Japan.
The Zen garden represents yin and yang, wind and water – two elements that connect the Earth and the sky.
Zen Garden Ahmedabad Open Or Close
It's Open to the Public.
Zen Garden Ahmedabad Online Booking