Gangeshwar Mahadev temple is one of the oldest yet lesser-known temples dedicated to Lord Shiva. Here, a devotee can find not one but five Shiva Lingas. Gangeshwar Mahadev Temple is an ancient Hindu temple located at Fudam village in Diu.
About Gangeshwar Mahadev Temple Timings
This ancient Hindu Temple is located 3 km away from Diu in the Fudam Village of Gujarat. Believed to have been built by the Pandavas, this temple is famous for its five Shiva Lingas.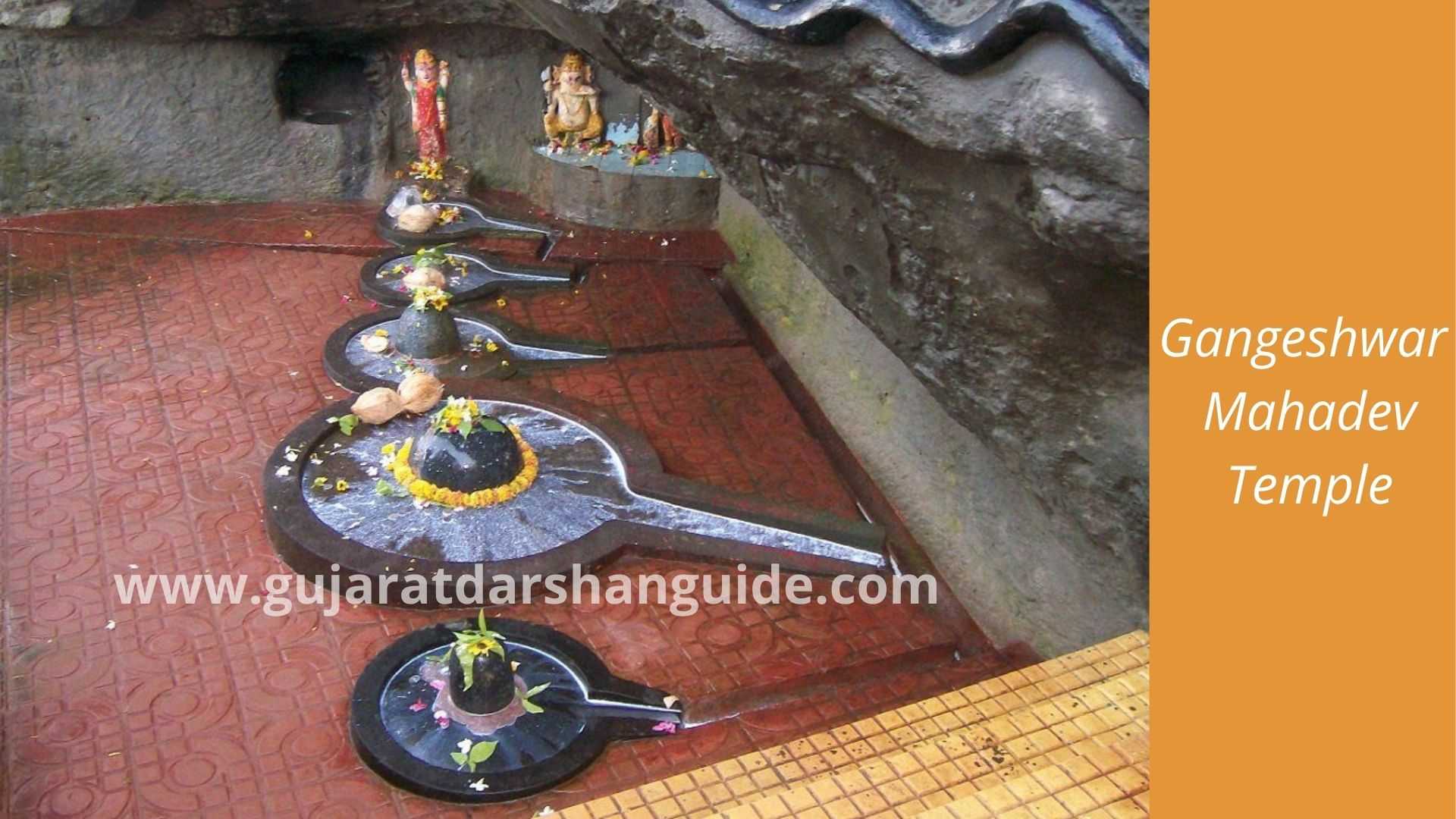 Gangeshwar Mahadev Temple History
The temple is believed to be more than 5000 years old! Legend has it that the five Lingas here were placed by the Pandavas, characters from the Hindu epic, Mahabharata, during their period of exile when they were doing penance for Lord Shiva.
According to legends, Pandavas worshipped Lord Shiva in this temple during their exile. The temple is also known as Seashore Temple because of its location. Pandavas were looking for a place, where they could worship Shiva before eating their food. They found this place and installed five shivalingas, depending on their individual sizes. Bhima's (one of the Pandava brothers) was the biggest, considering his huge physique.
There is also a sesh nag or the Serpent God carved right above on the rock that is supposed to be watching over these Lingas. Every night, during high tides, these Lingas and the whole temple are washed with the sea waves, leaving it fresh for the next day's offering.
The serenity and the peace surrounding this temple will fill your heart with myriad feelings and leave you with loads of positivity and spirituality. If you ever plan a Diu trip, make sure you visit Gangeshwar Mahadev Temple for its beauty.
Gangeshwar Mahadev Temple Timings
Timings: 6 AM – 9 PM
Gangeshwar Mahadev Temple Entry Fee
No Entry Fee
Best Time to Visit of Gangeshwar Mahadev Temple
October to May
Gangeshwar Mahadev Temple Address
Address: Fudam Village, Diu, Daman and Diu 362520
How To Reach Gangeshwar Mahadev Temple
By Rail:
Delvada Railway Station at a distance of nearly 13 kilometers from Gangeshwar Mahadev Temple.
By Air:
Diu Airport, at a distance of nearly 6 kilometers from Gangeshwar Mahadev Temple.
By Bus:
There are numerous public as well as private buses which can be availed in order to reach the temple.
By Road:
Gangeshwar temple is very well connected by roadways which is why one can also take a private car or hire a tax to easily reach the temple.